August 22, 2019
Kikukawa provides metal constructions with metal mesh. The following examples feature bespoke mesh; one that creates a gradation by changing the wire opening pitch and the other a 'pressed mesh'.
Metal mesh provides design, functionality, and visibility thus are often selected for decorative interiors or for spaces that need an open atmoshpere.
The term 'metal mesh' typically refers to metal round bars that are welded or woven. Depending on the material, joint details, opening pitch or finishes, there are endless variations. For instance, the joining details may be welded, pressure bonded or woven, and the weaving patterns may be plain weaved, twilled or clamped. The materials of metal mesh include stainless steel, aluminium, or brass.
Typically, when metal meshes are selected, one pattern is used consistently. However, in cases like Kikukawa Group Tokyo Office, the patterns of the metal mesh covering the interior wall, exterior wall, and the atrium create a gradation by changing the opening.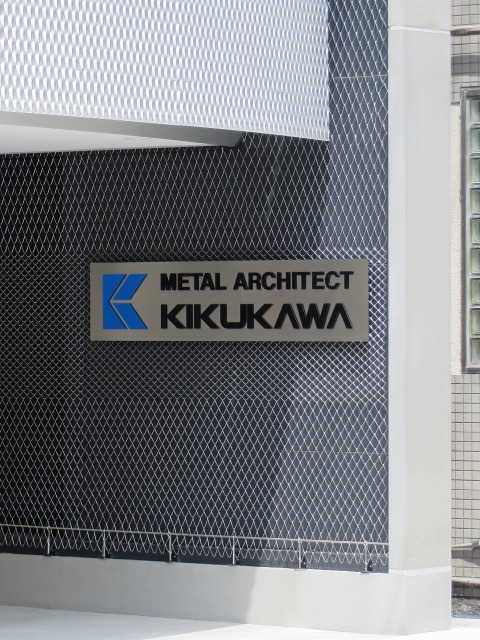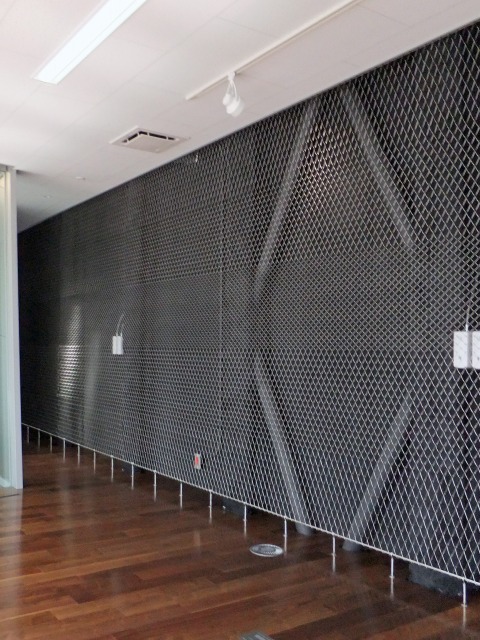 The joints of the mesh wall are tied to prevent disintegration, the top details are hooked, and the bottom details are pulled so that the mesh does not waver when touched.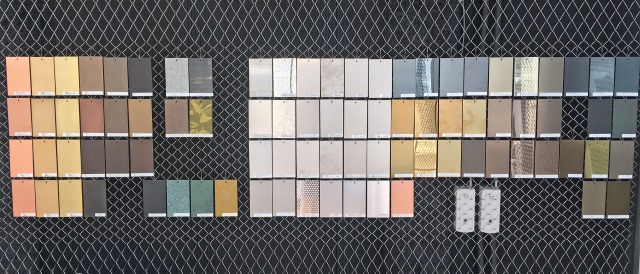 The metal mesh introduced has large openings that create a simple, open and unique space. Metal mesh with smaller openings is used as a decorative accent for its luxury and shine.
Metal mesh with the smaller opening can be used as-is, or metalworking with dies or embossing may be combined. Metal mesh with this metalworking are called 'pressed mesh', and various designs can be implemented by changing the material, pattern or the metalworking methodology.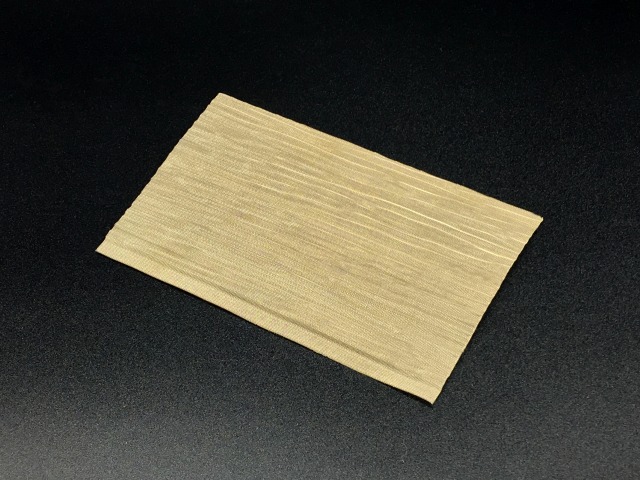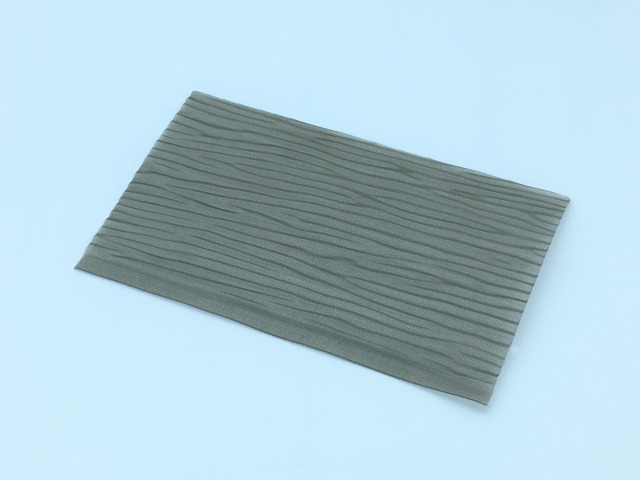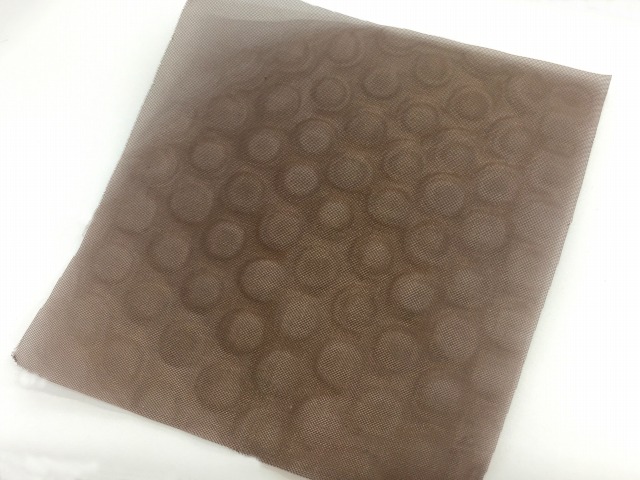 The possibilities of the design with metal mesh expand when used in collaboration with acrylic, glass or wood. Please do not hesitate to contact us for fabrication feasibility or detailed designs.