March 9, 2021
Typically, walls or ceiling panels consist of flat panels. The consistency of the panels is a beauty in itself, however, a more three-dimensional panel may be suitable for a space requiring creativity or uniqueness. Metals, being highly workable and high in strength, have the ability to offer the required design and functionality, such as lighting fixtures or air-conditioning.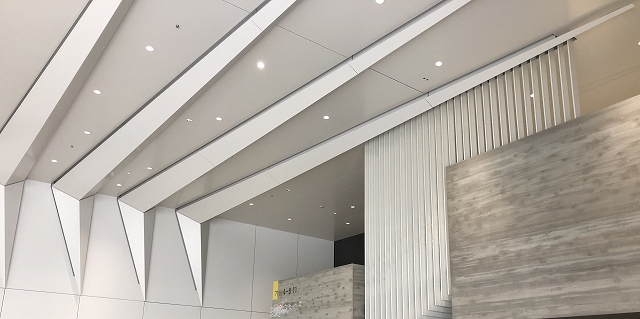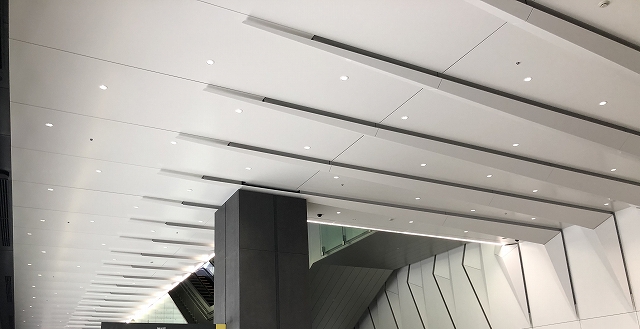 Pictured are folded panels installed in an underground square adjacent to the subway. The aluminium cut-edge detailed panels are convex folded into a L shaped pyramid, that stretches from the wall to the ceiling. The folded ceiling panels are 5.8m long, while the folded wall panels are 2m long, crafted from 3.0mm thick cut-edge panel. The resulting isosceles pyramid is maximum 750mm in width, and 240mm in height.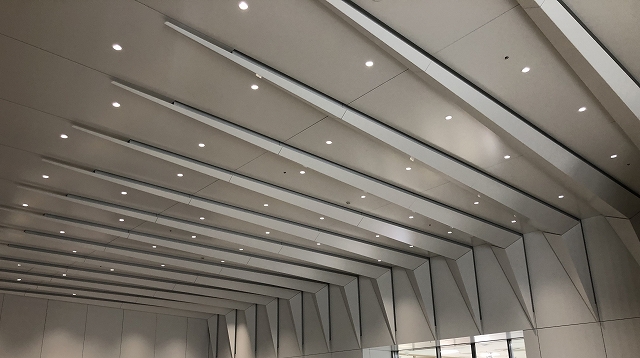 Behind the folded panels are a slit for intake opening; each folded panel acting as a duct. According to the architects, the wider the duct, the more air intake there is. Given this functionality, the design required delicate details to be attended from design, fabrication to installation.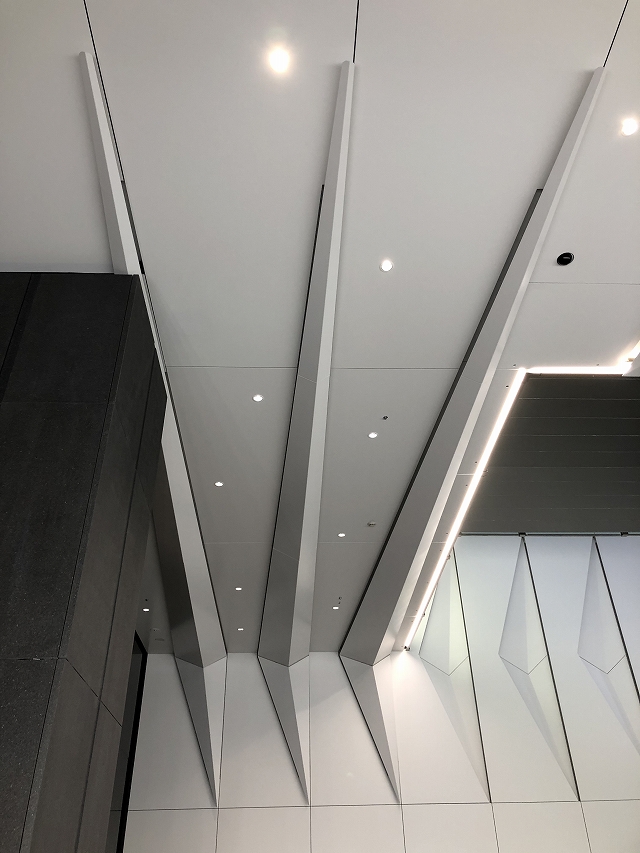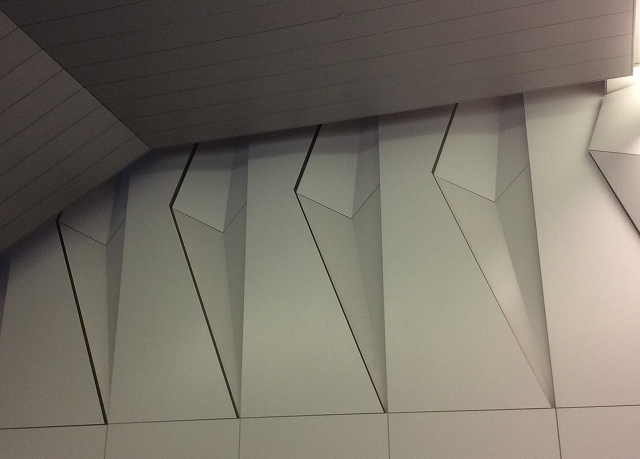 For certain areas without an intake slit, the panels are folded concavely into a diamond. The connecting concavely folded panels to this diamond are uniquely shaped.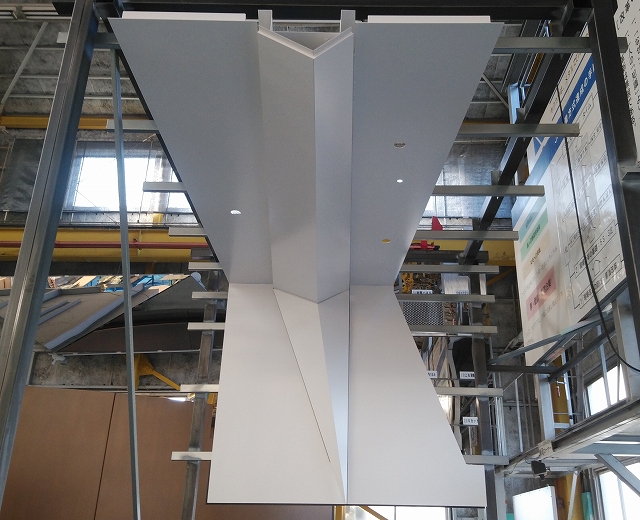 These panels are finished with a white fluororesin baked coating. The colour, shape and the details of the panels were inspected based on a mock-up pictured above.
These panels required functionality before design. However, a space coloured with folded panels at a 1.2m pitch are unique. Whether the implementation of the design is the priority, or the functionality, Kikukawa is able to provide solutions and consultation that balances both, or that fulfills the requirements of the project. Please do not hesitate to contact our specialists or experts for feasibility in design or fabrication, or simply for a quotation.