March 27, 2021
Changing times require a change in the work environment, which are often accompanied by office renovation or renewal requirements. Kikukawa, being an expert bespoke metalcraft and metal construction company, is able to provide various services for office renovation projects, regardless of its size.
Interestingly, our abilities can be observed from our Satellite Office that opened in November 2020, which was renewed from a parking space. The new space incorporates Kikukawa's metal products to embody the concept, acceleration of communication and innovation, and showcase Kikukawa's metal crafting abilities.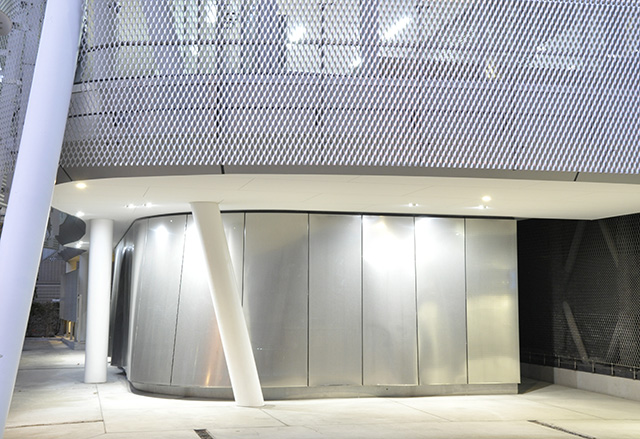 The exterior is glass-walled, with perforated stainless steel covering the sides that face the road. The perforated panels capture the essence of the exterior from the rest of the office; the curved expanded metal.
The exterior consists of 16 panels of 1.0mm thick BA finished stainless steel with 2mm diameter perforation at 4mm pitch. By curving the perforated panels, the exterior evokes a curtain.
Not only do these perforated panels provide an environmentally comfortable space, but it is also functional. It acts as a shield from the sun and depending on the lighting condition, it acts as window blinds while allowing visibility from the inside.
*These perforated stainless steel panels are available as bespoke or semi-bespoke architectural products. Please contact us for more information.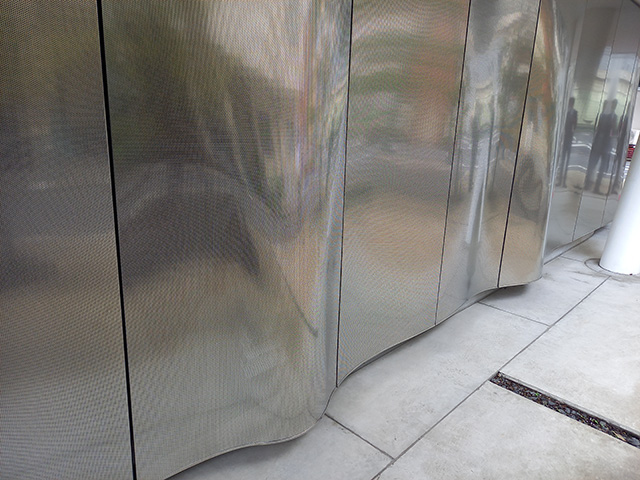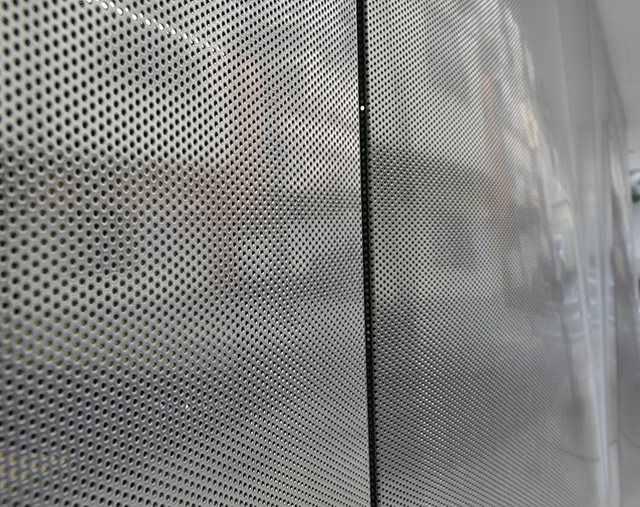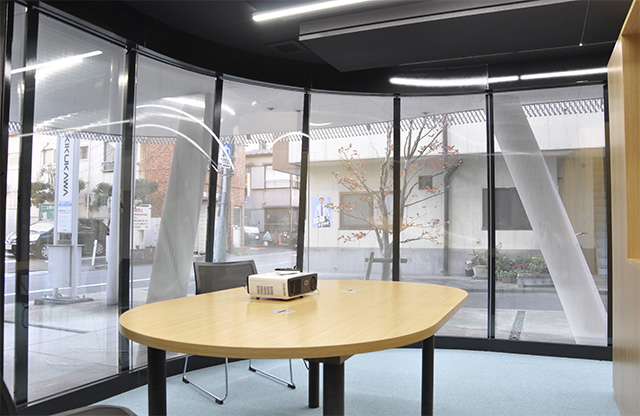 Kikukawa's products are used within the Satellite Office as well. The ceiling is equipped with Kikukawa's 'R Air-con', a radiant HVAC system. This is the first installment of the black-coloured 'R Air-con', providing a stylish and comfortable space.
Another featured Kikukawa products are the zinc phosphate coated table legs. To promote a more flexible workstyle and to encourage communication, the tables are higher than those typically available. The zinc phosphate coated legs, fabricated from 2.3mm thick steel sheets, add a decorative accent to the simple tone of the office interior.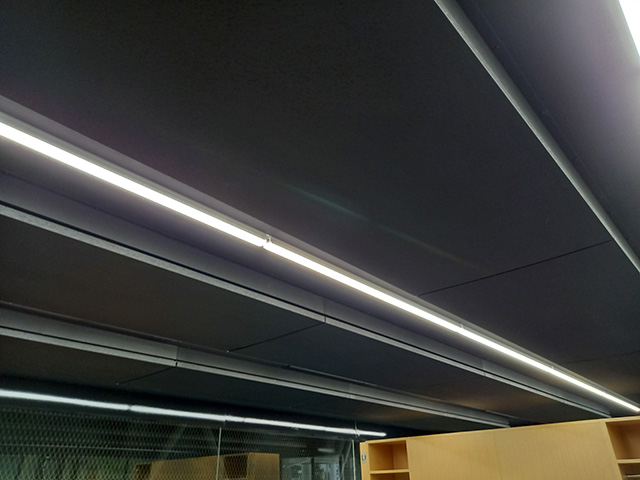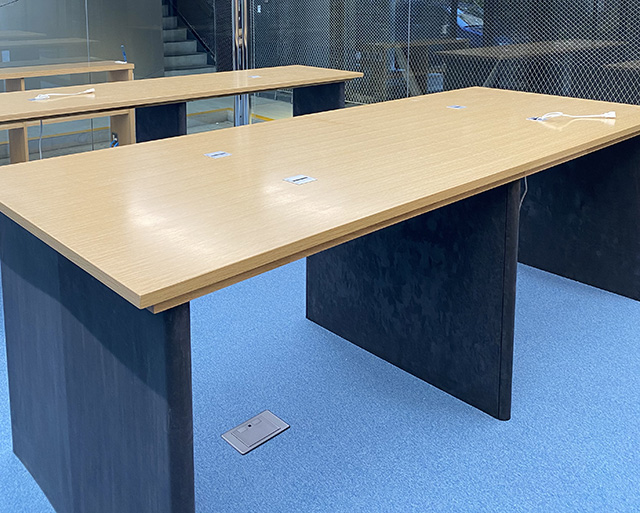 Having been established in 1933 as experts in metal construction, Kikukawa has the expertise and know-how to provide solutions for metal products requiring high standards, or both design and functionality. Our multi-skilled teams will respond flexibly to complications that are common with reconstruction projects.
Kikukawa's Tokyo Headquarters serves as a 'metalwork museum' to showcase Kikukawa's metalworking abilities and products, and is open to visitation. Other products, such as expanded metal facade or thin joint stainless steel wall claddings can also be viewed. Please contact a representative or from the inquiry form to take a tour or to arrange for visitation.