February 24, 2021
Three-dimensionality is important in architecture, especially for facades and interiors as it could become the symbolic piece within a space. As metals are one of the most flexible materials in the feasibility of designs, it is often considered to implement various shapes, designs, or ideas.
One such example is the twisted louvres – an application of the twisting technology. By twisting flat bars, these louvres produce a shop curtain-like gentle facade.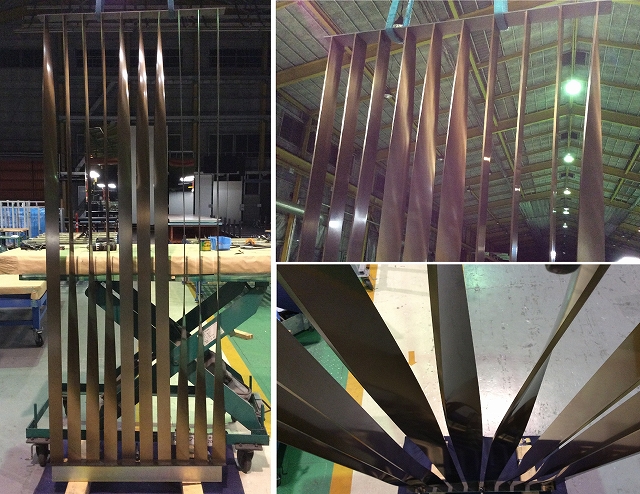 Pictured twisted louvres were selected as the facade of a restaurant. The installed louvres are 2425mm in height, using 109 pieces of stainless steel 6mm by 75mm flat bars totalling up to 11.3m in length. By adjusting the placement of the twist, seven patterns of louvres were used to create the curtain-like change.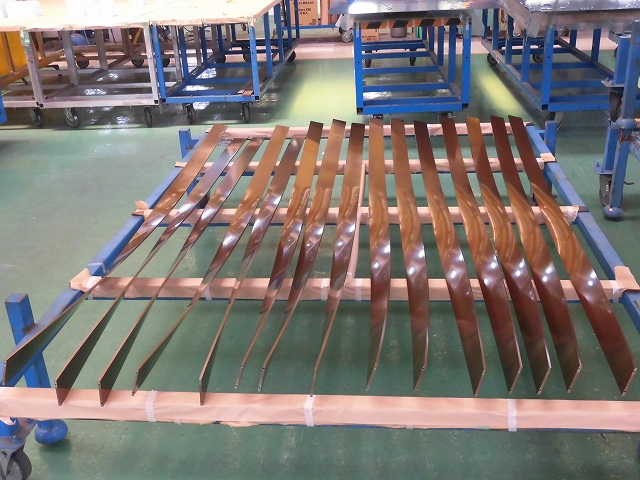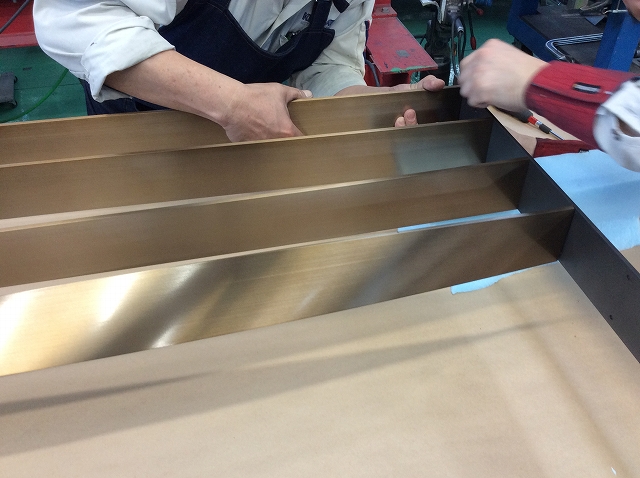 Twisting the flat bars require a specialized equipment and know-how. Our experienced craftsmen designed a jig to ensure the high quality and precision required.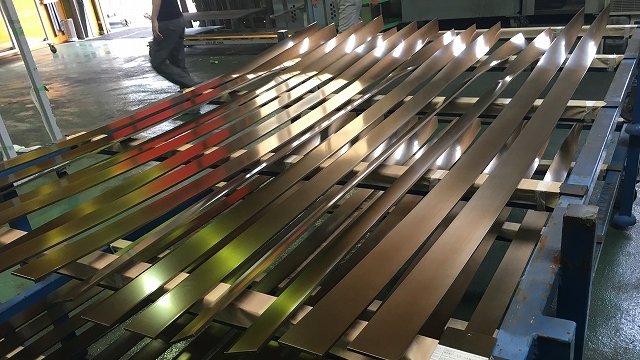 These twisted louvres are finished with hairline, and bronze coloured clear coating. The coloured claer coating was also finished within Kikukawa's factory for quality. The coloured clear coating contribute to a metallic yet warm texture that was required for the space.
As shown, Kikukawa is able to provide various solutions from design to installation to implement creative designs or ideas. We have the expertise and various facilities to ensure the high quality, consistency, and precision required for high-end or complex projects. Contact us if you have sketches or drawings that seem complex, or require consultation for feasibility.
Click here to find out more about Kikukawa's twisting technology