June 9, 2020
'Zinc Phosphate Coating' realizes warm, natural textures that are difficult to achieve with paint coatings. As the texture results from chemical reactions, the patterns are unique. Its' textures change with aging, tuning into the atmosphere of the environment over time. This finish is gaining popularity in architecture as panels, and as interiors such as fittings, counters, and other decoratives.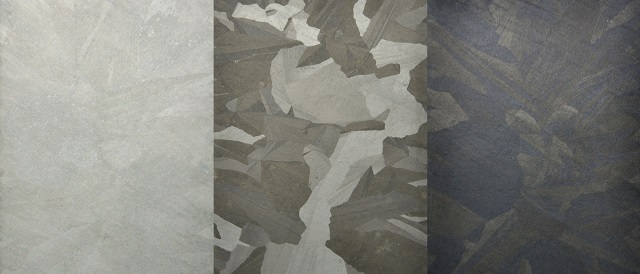 Click here to view zinc phosphate coated steel, amongst other steel finish samples
As the texture is achieved through chemical reactions, this finish is an art as much as it is science. The difficulty of the quality control of the tones and patterns limits accommodating fabricators and thus the availability of this finish.
Given the popularity of the finish, however, Kikukawa has established know-how and quality control methodologies that allow us to provide zinc phosphate coated finished products with high-quality. Below is an example of a project that utilized this unique finish.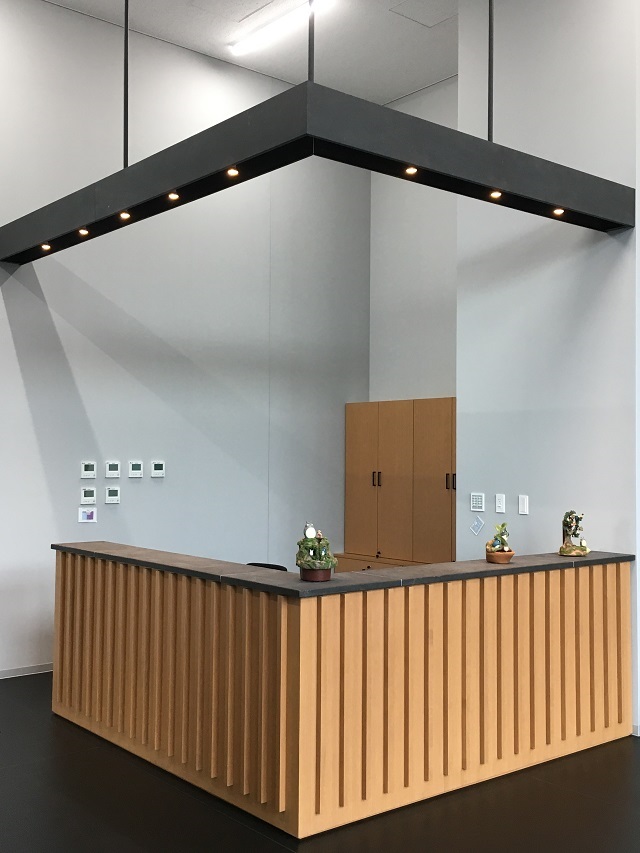 Pictured is an interior of a university in Tokyo. The reception counter and the lighting box were renewed and decorated with a dark Phozinc (PZ-03), galvanized and zinc phosphate coated steel.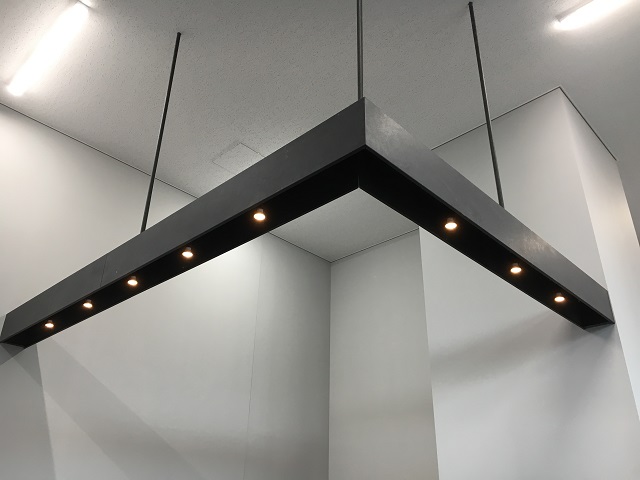 The L shaped lighting box is 200mm wide and 230mm high, fabricated from 3.6m, and 2.5m long 2.3mm thick steel. The dark Phozinc (zinc phosphate coated) side panels are flush, leading to a sophisticated space.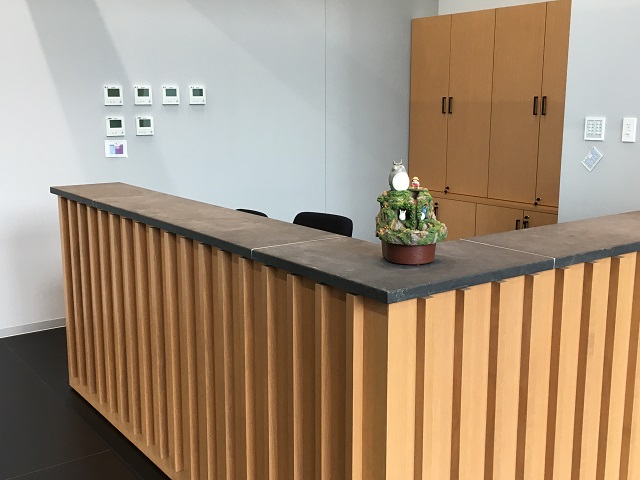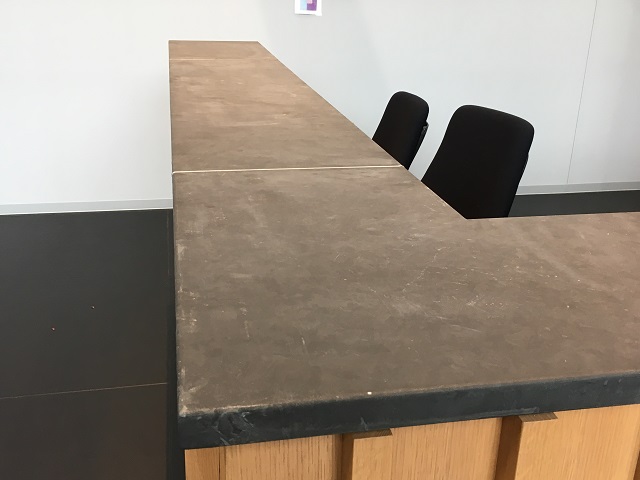 The 350mm wide reception counter panels are fabricated from 2.3mm steel, shaped into an L with 2.5m and 2.5m long panels. For a clean finish, the corner is installed with a bespoke panel fabricated from two 600mm sheets.
The beauty of zinc phosphate coated finish stems from its unique patterns that are formed by chemical reactions that are affected by factors such as the material thickness, shape, chemical composition, weather, and others. Therefore, please consult Kikukawa on availability or feasibility before selecting this finish for your project.
Click here for more information on zinc phosphate coating
Click here to view more projects with zinc phosphate coated panels