December 8, 2020
Kikukawa develops and provides the necessary metalwork by combining cutting-edge technology and its expertise.
Pictured below is a facade renovation project of a high-end brand shop in Shinsaibashi, Osaka. Kikukawa is involved in the sign-frames and screening panels.
In particular, Kikukawa's craftsmanship is fully showcased in the 3D geometric screening panels of 2090mm width and 430mm height. The cut-edge profile 3mm thick aluminium panels are finished with black fluororesin baked coating. The rectangular pyramid-shaped panels disperse light, reminiscent of precious stones, creating a high-end sophisticated facade.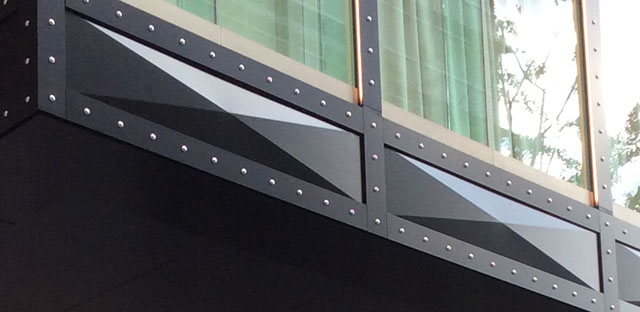 To implement the client's requirement – the pyramid panels – under the project's tight timeline and high standards, Kikukawa's team selected the use of bespoke bending for this construction. Typically panels of this geometry would be fabricated by welding, as bending would require complex metalwork. However, by selecting bending, Kikukawa's team was able to provide higher quality panels without welding beams, in a more timely and cost-efficient manner.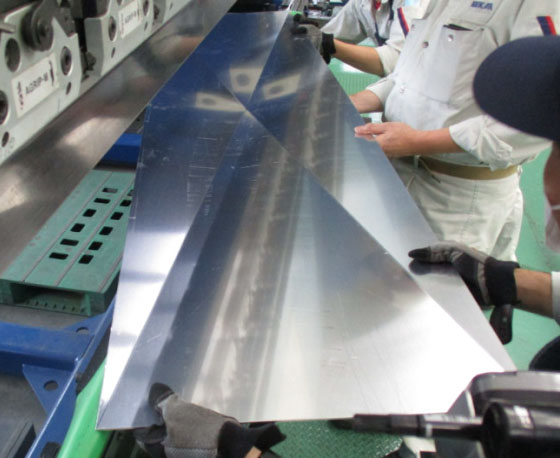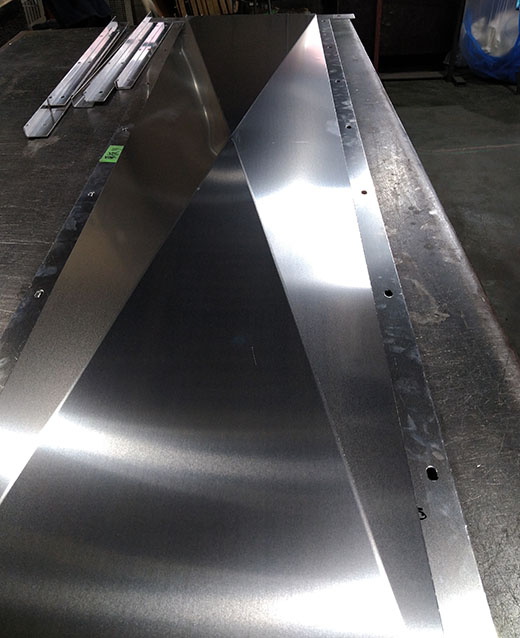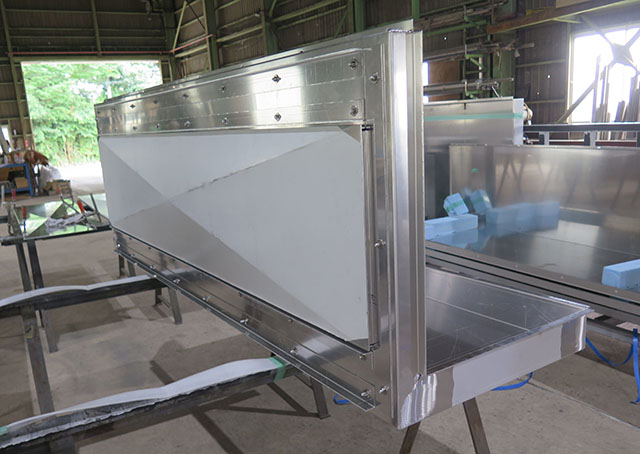 Kikukawa's other works include the 160mm wide cover panels frames and lighting fixture frames, each crafted from 5mm thick aluminium and finished with black fluororesin baked coating. To elevate the design, resin studs are placed in 200mm pitch.
Being a renovation project, the construction required implementation under limited lead time and flexibility in installation. In partnership with other suppliers and the client, Kikukawa was able to contribute to a smooth implementation of the product and receive an outstanding review from our client for our efforts.

Please consult Kikukawa's team of experts if you have a difficult project, complex design, or seemingly infeasible designs. From facades to renovations to large-scale architectural projects, Kikukawa's bespoke metal construction experts will provide the most suitable consultations and solutions for each project.