May 13, 2020
For many pioneering architectural projects, bespoke and uniquely shaped metal ornaments are used. Having specialized in bespoke metal architecture, Kikukawa has a history of providing services for such projects from design to installation.
In light of the upcoming Tokyo Olympics, we introduce a piece from the previous Tokyo Olympics of 1964.
Many of the buildings or infrastructure built for the 1964 Tokyo Olympics are still in use today. One of the most famous examples is the Nippon Budokan.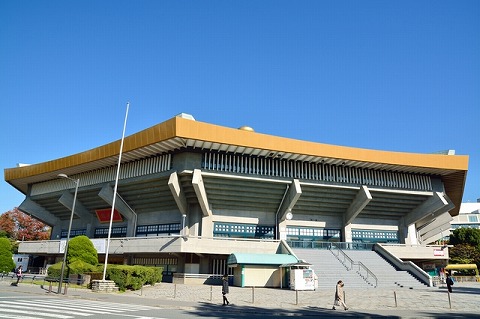 The building was built and opened in November 1964 to celebrate and host the first Judo Olympic Games.
Designed by Mamoru Yamada, the building has a gently curving octagonal roof adorned with a 'Giboshi' on top.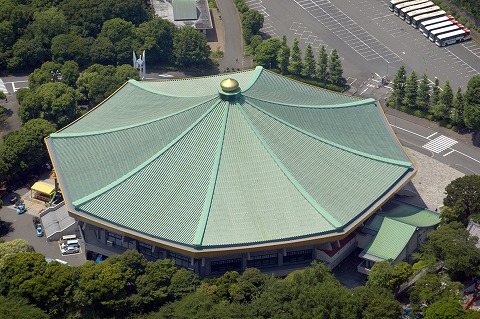 The design is said to be inspired by Mt. Fuji, while others believe that the octagonal shape offers a better view from the audience.
Kikukawa was involved in the metal construction of the interior ceiling, exterior gables and the 'Giboshi'.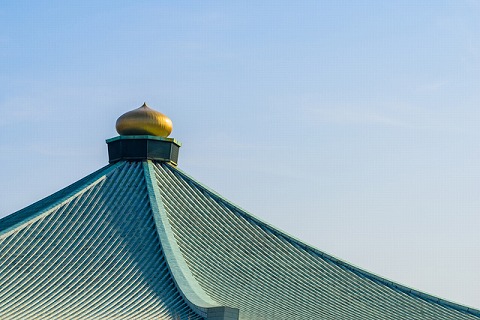 *The 'Giboshi' is a type of ornamental finial, shaped much like an onion. It is believed that the shape of 'Giboshi' is inspired by the Buddhist 'Hoju' or from an onion, which was once believed to protect one against evil spirits for its unique scent.
The 'Giboshi' of Nippon Budokan is 3.35m high with 5.15m diameter. It is fabricated from 64 pieces of 1.5mm thick brass sheets, cut and curved one by one, and bolted on site.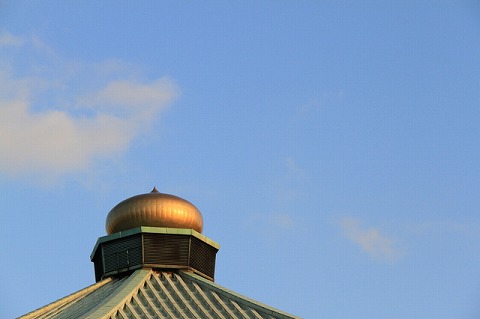 To sustain its unique shape, the 'Giboshi' is supported by steel frames. The frames were split and brought onto the site so the brass sheets could be placed on-site for installation.
As shown, Kikukawa is able to provide services for highly specialized and unique metal constructions from design to installation. For more information or to consult the feasibility, contact us from the form below.