August 25, 2020
Modern pilotis* (also known as piloti or piers) are formed with columns or eaves that are covered in various architectural materials including metal. While stainless steel, bronze or steel may be selected, aluminium claddings are often selected for its lightweight and versatility in finishes.
Kikukawa is able to accommodate various designs in various metals, and have the expertise to implement bespoke requirements in high standards, from design assistance to installation.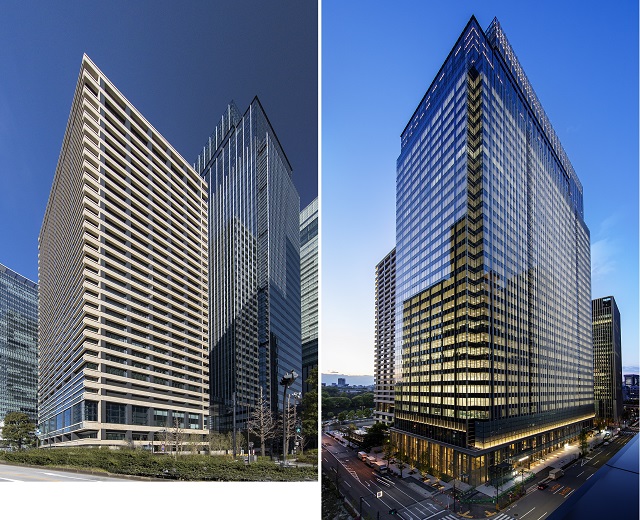 An example of such a case is 'Otemachi One Tower', completed in February 2020 as part of a large-scale integrated development named 'Otemachi One' within the Otemachi district.
Kikukawa's high-standard large aluminium panels of the vestibule eaves contribute to the creation of pilotis designed to produce an open space. Thus, quality controlling the flatness and the alignment of the joints were key to implementing the design intent.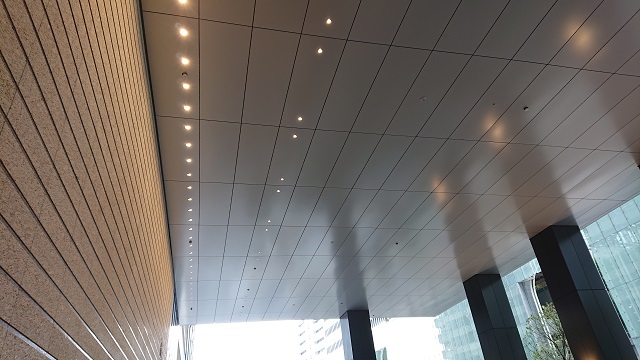 Roughly 1300㎡ of pilotis eaves were fabricated from 2.5mm thick aluminium bent-edge detail panels, of standard size 1300mm by 3600mm. Finished with a grey shade of fluororesin baked coating, with joints 15mm wide and 50mm thick for refined detail.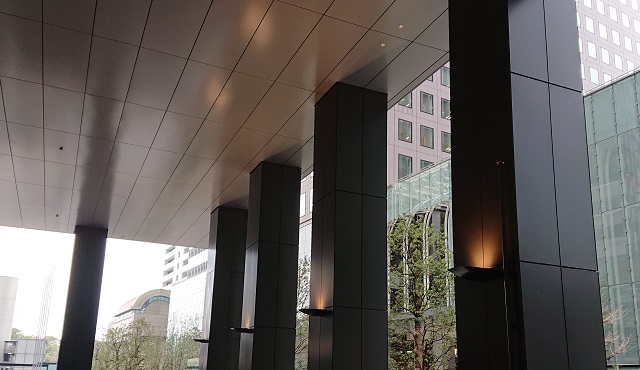 The vestibule square columns are lined with 3.0mm thick aluminium panels with cut-edge detail that are 1700mm wide and 10m high. Six 860mm wide, 3500mm high panels finished with black fluororesin baked coating constitute one side of the column.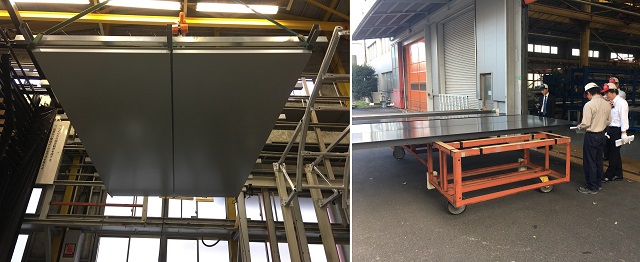 During a factory inspection, the panels were lifted to confirm the quality. Two panels were aligned to inspect the quality standard of the joint. Similar inspections were conducted for the column panels.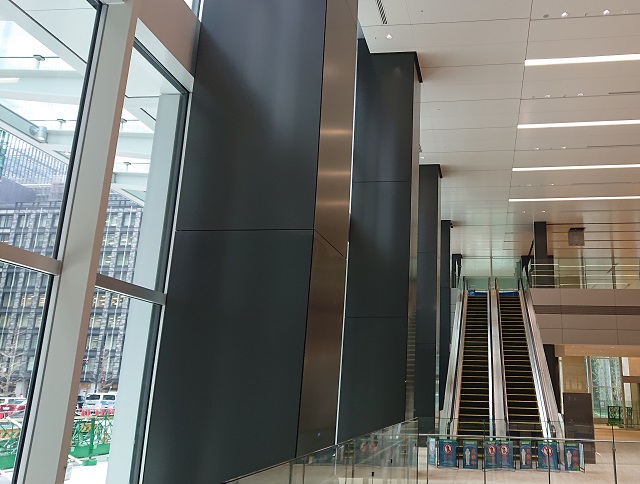 In addition to the vestibule area, Kikukawa provided the column covers in the entrance lobby of 'Otemachi One Tower'. The 14 columns are 1.4m wide and 10m high, lined with 3.0mm thick cut-edge detail panels finished with black acrylic resin baked coating. Each side of the column is constituted by three 1400mm wide and 3200mm high panels.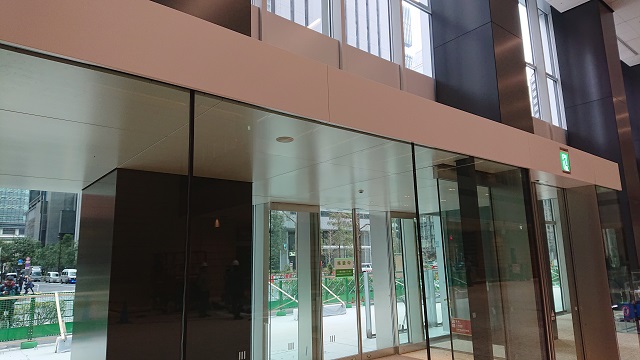 Kikukawa's large-scale and high-standard panels contribute to the implementation of a refined and sophisticated space. Our panels can be seen in other areas of this project, including the Mitsui & CO. Building.
As shown, Kikukawa delivers necessary assistance and product in bespoke metal constructions. Please contact our consultant for more information, feasibility or design assistance.