July 9, 2019
Kikukawa develops new finishes in order to best achieve the designer's intent. That is inclusive of finishes that were typically considered difficult to achieve.
One example of this is the anodization of decorative grinding finishes. As the anodization process includes chemical etching to clean the aluminium for quality control, the grind marks were thought to fade in the etching process. Kikukawa overcame this difficulty by developing its own grinding and anodizing technology. We provide various finishes that combine anodization and bespoke decorative grinding (or polished) finishes, as exemplified by the picture below.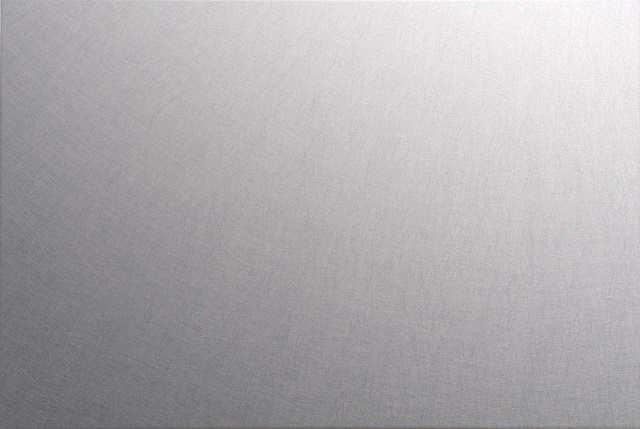 The following pictures are from a project that utilizes such a finish. The 3mm thick aluminium exterior panels with cut-edge details are finished with vibration (deep PHL), anodization and matte electrodeposited clear coating. As opposed to simple anodization, the matte clear coating provides a chic ambiance, and a unique reflective surface.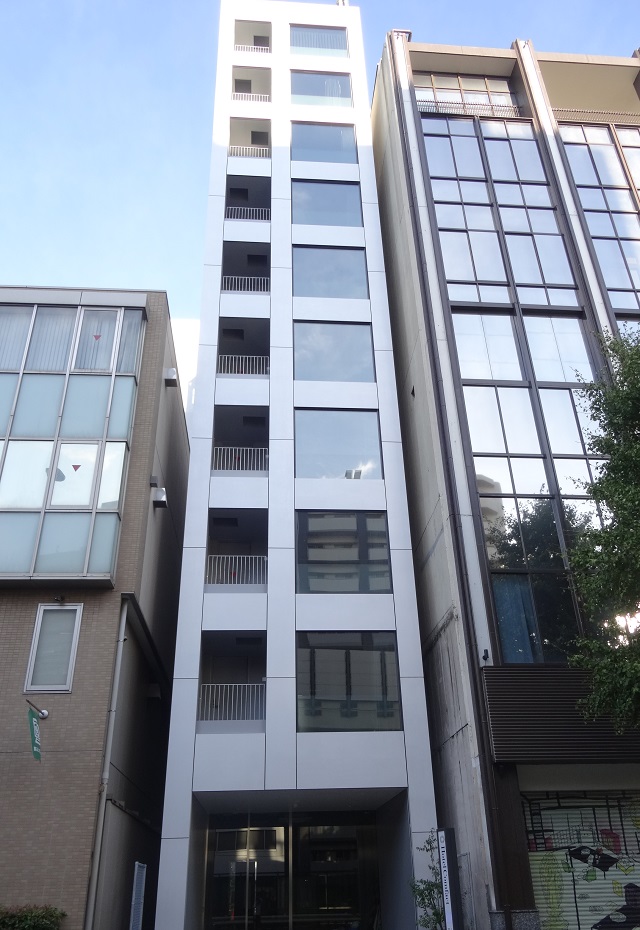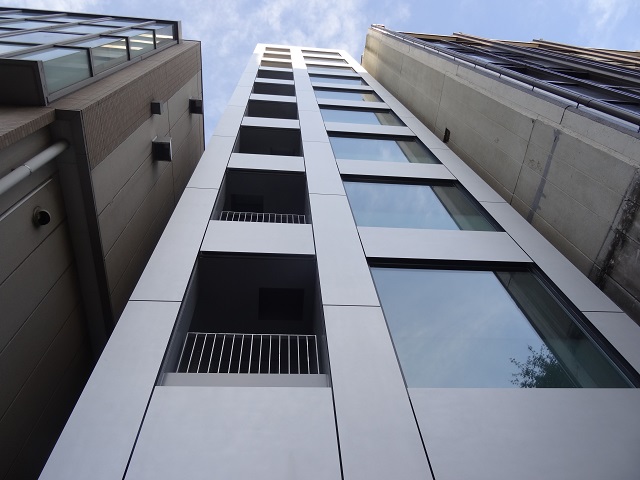 The details of the exterior panels are either long 525~625mm (W) by 2400~3085mm (H), or wide with 1435~2280mm (W) by 845~1415mm (H), installed with 15mm joints.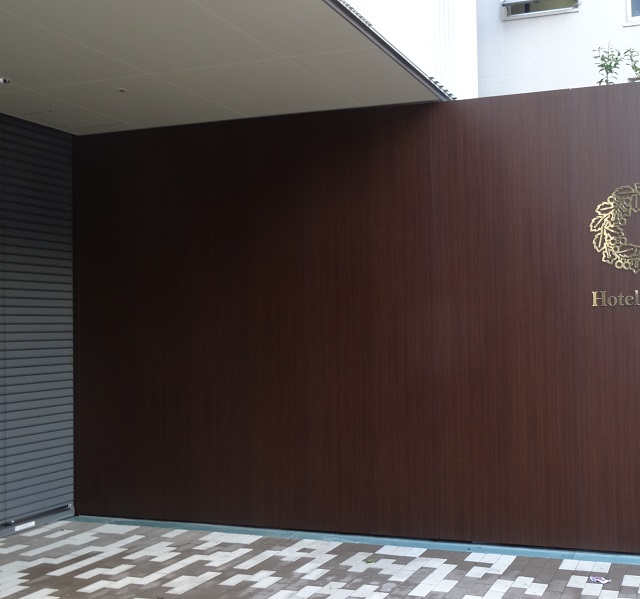 Kikukawa fabricated the aluminium panels at the entrance of the same project; panels with wood-grain patterned flame-resistant approved decorative adhesive sheets. In total, these panels cover 5855mm (W) by 3000mm (H) area.
Kikukawa is able to respond to various bespoke finishing requests, by developing or combining its technologies and expertise. Other grinding (or polished) and anodized finish samples can be viewed from the link below.
Click here to view "Kikukawa's Aluminium Finish Samples"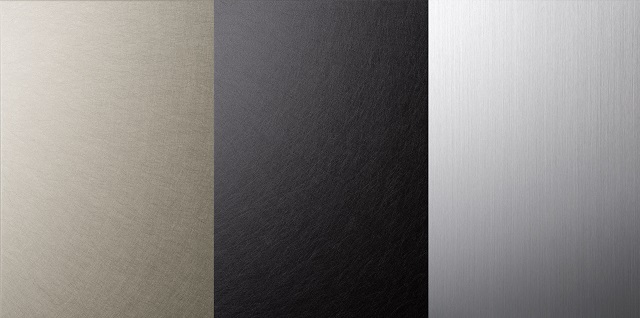 Please do not hesitate to contact us for consultation or to develop new finishes that best achieve the design intent.