November 26, 2021
KIKUKAWA is able to transform the visions and designs of our clients into reality by making diverse shapes and forms possible. We achieve this through our high-precision metal processing, which combines cutting-edge technology with highly-skilled craftsmanship. The bronze cube we will introduce below is a perfect embodiment of what we can achieve by bringing these two complementary capabilities together.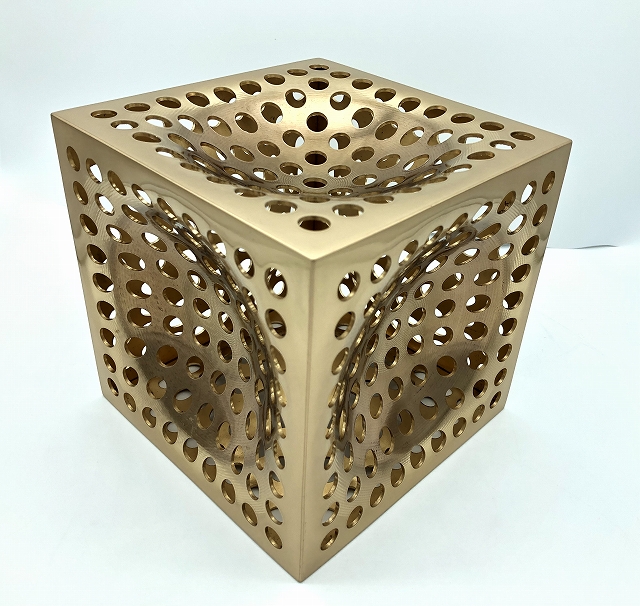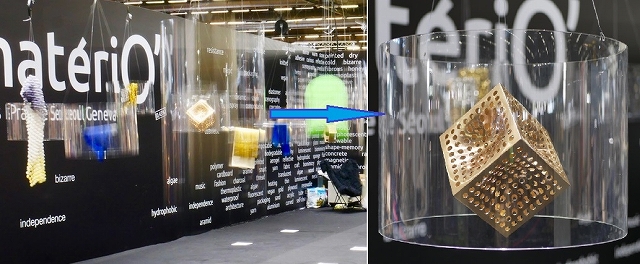 KIKUKAWA was invited to exhibit at the Maison et Objet fair in Paris in September 2021. In line with the fair's theme of "innovative materials", we used a range of advanced technologies to fashion 1.5mm-thick brass plates into a cube. We used 3D modelling to design our bronze cube, which was formed from 150mm x 150mm panels. Each of the cube's six sides was indented and then punched with multiple holes. A clear coating was applied to each side to prevent oxidation and amplify the beauty of the base material.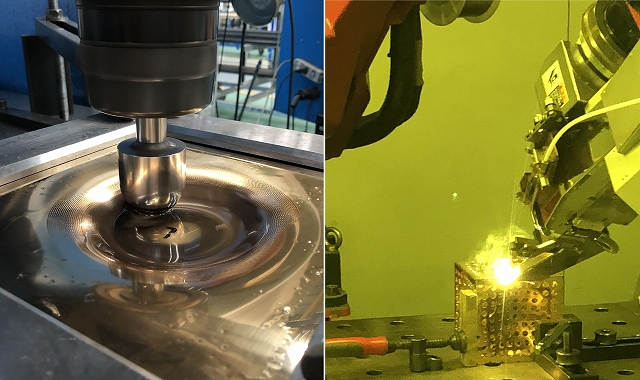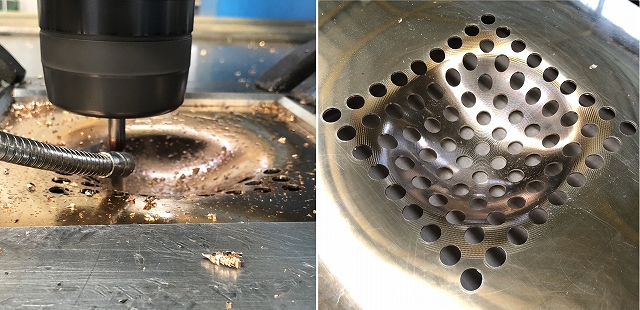 ■Cutting-edge technology
The indented shape was created using incremental forming, which is a dieless metalworking process. To punch perfect circles, we used a 3D machining unit capable of handling even indented surfaces to vertically drill 10mm diameter holes.
Next, in order to trim each punched metal sheet into a square (150mm by 150mm), we used a laser cutting device capable of the guided cutting of 3D shapes. Finally, in order to connect the six sides of the cube together, we used fibre laser welding, which achieves small beaded yet deeply penetrating welds with minimal heat-induced discolouration or distortion.
Click here to learn more about Kikukawa's proprietary Incremental Forming technology
Click here to learn more about Kikukawa's proprietary Fibre Laser Welding technology
Click here to find out more about Kikukawa's Machining Brass technology
Click here to find out more about Kikukawa's Fiber Laser Cutting technology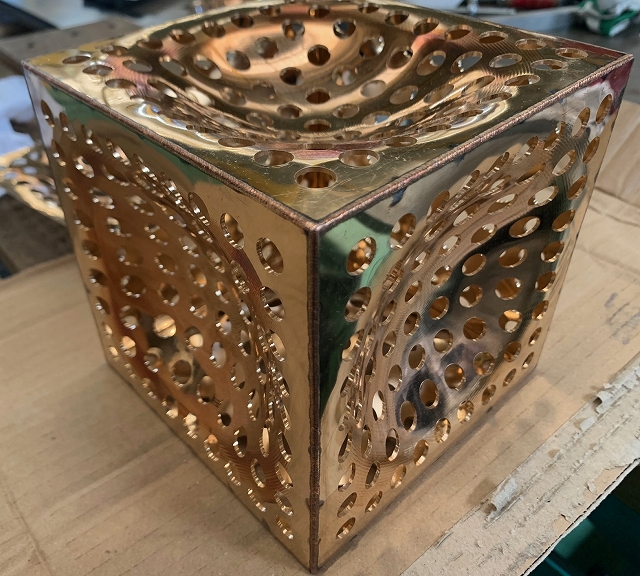 ■Craftsmanship
Highly skilled craftspeople also worked on the cube, for example correcting any distortions arising from machining and finishing the corners after laser welding. This ensures a flawless end product.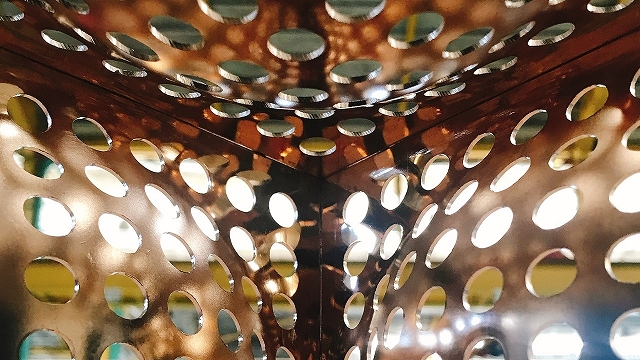 We have produced a video documenting how the bronze cube was made. You can watch the video about our bronze cube here.