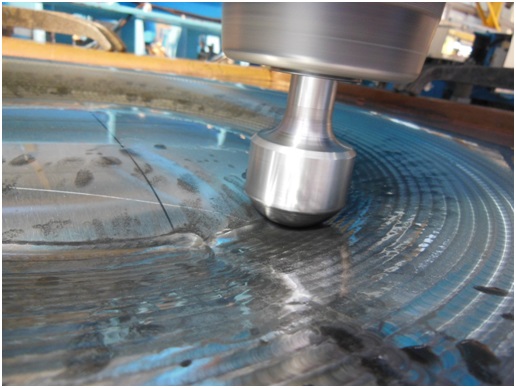 Incremental forming is a dieless metalworking process that is suitable for small lot productions of a wide variety of products. The advantages of this method include cost and lead time reduction in comparison to conventional metalworking processes (spinning or die casting). KIKUKAWA is conducting further research to enhance the machine's capabilities and expand the possibilities of incremental forming.
Main Features
-Dieless metalworking
-Complex and 3D shapes possible
-Able to accommodate small lots of a high-variety product lines
Name/Type
Incremental Forming Machine
Applicable
Materials
Aluminium Alloy
Copper Alloy (Copper or Brass)
Categories
Dieless forming, complex shapes, 3D metal forming
Maximum
Workable Size
2600mm (W) x 3000mm (L)
*Please consult us on any products over this size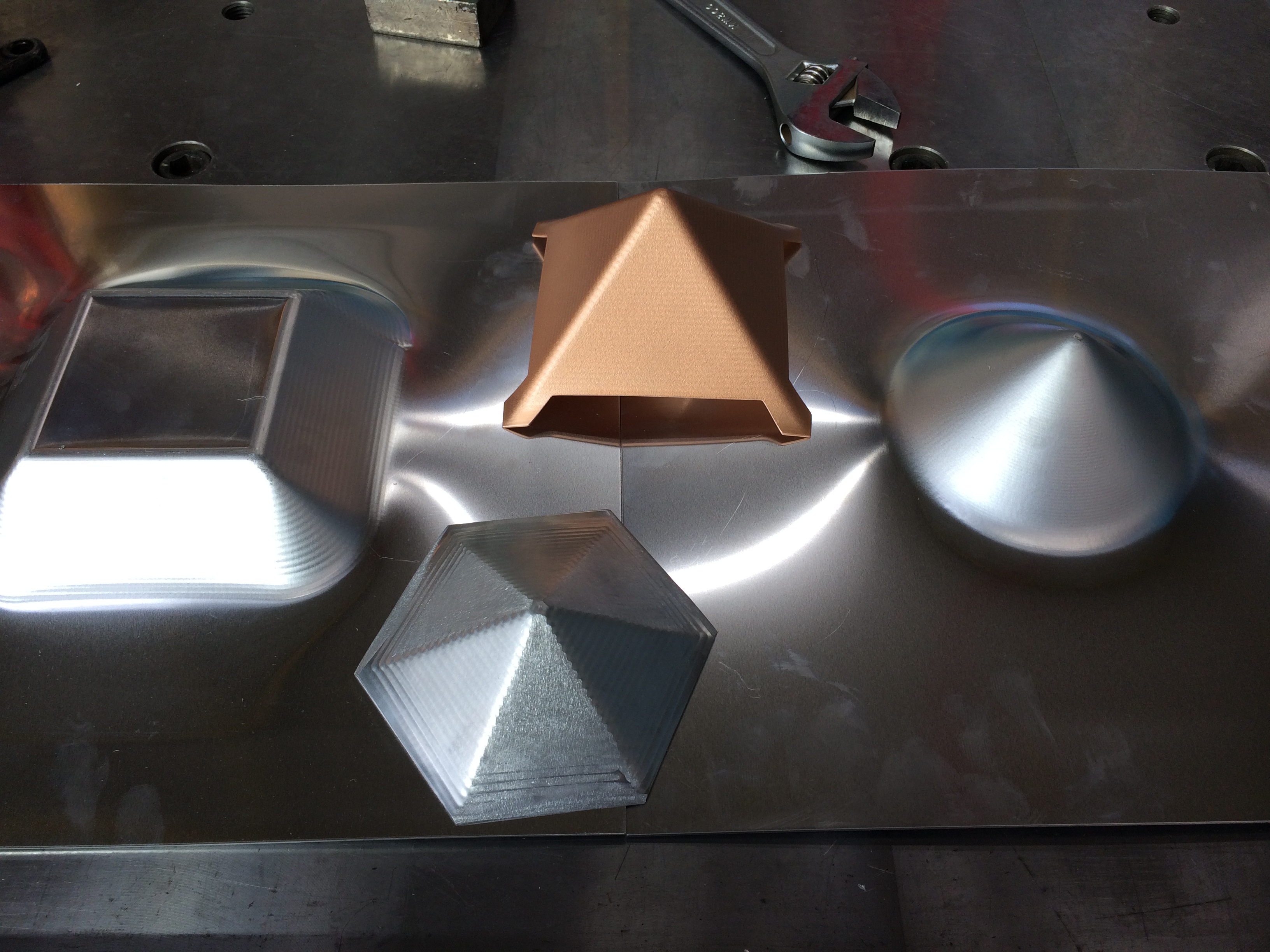 ■What is Incremental Forming?
Incremental forming (also known as ISF, incremental sheet forming) is a dieless metalworking process that relies on a progression of localised deformation*. The desired shape is obtained by applying localized pressure with a deforming tool that moves along a metal sheet.
As one of the latest metalworking technology, it has been the subject of research since the 1990s for applications in a number of industries including aerospace, automotive and bespoke product fabrications.
*Deformation: Commonly known as deformation processes or plastic working refers to the transformation of solid materials from one shape to another.
■Advantages of Incremental Forming
Incremental forming is a dieless metalworking process. Thus it is best suited to produce bespoke or high-variety products in small lots, in comparison to the conventional metalworking processes (stamping or press moulding). This technique also offers the possibility to fabricate complex and/or 3D shapes that were previously difficult to produce through processes like metal spinning.
The elimination of dies results in the reduction of lead time and cost for small batch manufacturing. This process also therefore lends itself well to prototype production or design changes during manufacture.
■What KIKUKAWA can do
At KIKUKAWA, we have demonstrated the ability to deform the following sheet metals; Aluminium alloys up to 3.0mm thickness and copper alloys up to 3.0mm. In particular, Aluminium alloys (JIS1000s), copper and brass demonstrate high formability.
In general, workable product size is up to 2600mm (W) x 3000mm (L). While the size of the machine's maximum workspace is 3000mm (W) x 4000mm (L), the metal sheets must be held in place at the edges for the metalworking to take place. This inevitably shrinks the maximum workable size, however accommodations of larger products may be possible depending on the design.
The limitations of the deformation process are dependent on the base material, material thickness, size and the required depth or angle of the deformation.
■Applications of Incremental Forming
◇Bespoke gate
The bespoke gate of Shiki Juraku was materialized with this technology. The design showed a product that is larger than the market available material size and one that required 3D metalwork processing.
To optimise the process, KIKUKAWA relied on its technology and craftsmanship. The material sheets were welded together using a multi-mode fiber laser, 3D processed by incremental forming, and perforated.
To find out more about Shiki Juraku, click here
◇Bespoke Chair
In collaboration with the designer, Toshiki Ohmatsu, of Kuwasawa Design School, Kikukawa fabricated a bespoke chair 'Shades of Michelangelo'. The back plate was shaped with incremental forming.
To see some pictures of 'Shades of Michelangelo', click here
■Contact Us
By combining our metalwork expertise and craftsmanship with cutting edge technologies, KIKUKAWA provides comprehensive services that satisfy our customers' expectations.
As this technology is actively being researched, please contact us for any consultations or further information.