May 26, 2020
Kikukawa's perforating technology implements various designs including artistic facades.
Our perforation diversity is a product of our substantial collection of machinery and dies in combination with the craftsmanship, which allows us to select the most suitable fabrication methodology and details.
Listed below is an example of a bespoke perforation façade artwork that fully utilized our craftsmanship, a renovation project for the Shin-Narashino Station of Keiyo Line in Chiba, Japan.
Click here to find out more about Kikukawa's perforating technology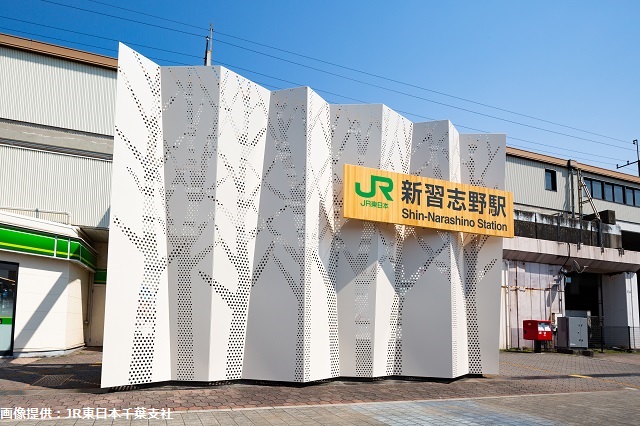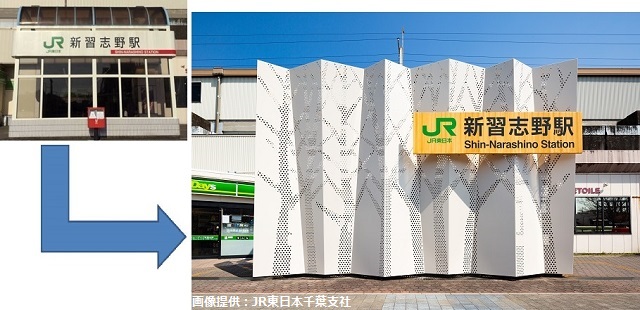 The client, JR East Railway Company, has been working on 'Keiyo Bayside Line Project' to add value to the areas surrounding the Keiyo line. As a part of this project, the windscreen of Shin Narashino Station was renewed in collaboration with the Chiba Institute of Technology, a local university.
The design motif is the silhouette of trees, to emphasize and make the most of its surrounding environment. The silhouettes emerge with the perforation.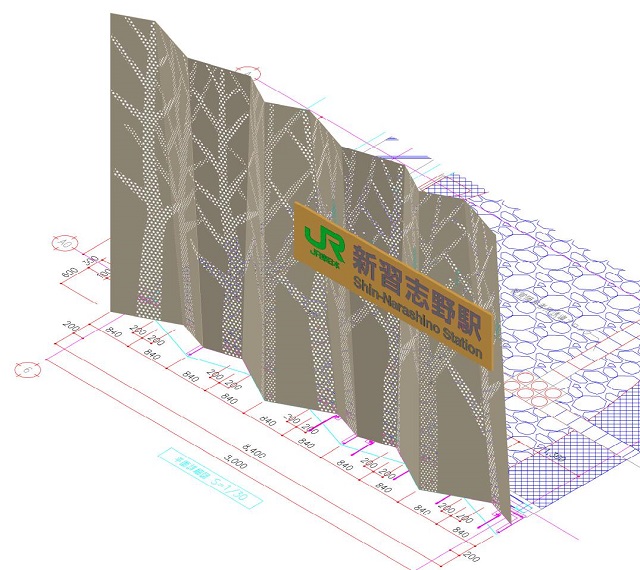 Designed similarly to a folding screen, the façade is fabricated by high corrosion-resistant 3.0mm thick aluminium alloy, and is 8.4m in width, 5.7m in height and 600mm in depth.
The screen consists of ten trapezoid bent panels, each joint occurring at the peaks and valleys of the folding screens. The trapezoid panels are 700mm to 1200mm wide and are alternately placed to create the unique physique.
The silhouette of the nine trees is implemented by carefully calculated circular perforations. And the panels are finished with light chestnut coloured fluororesin paint coating.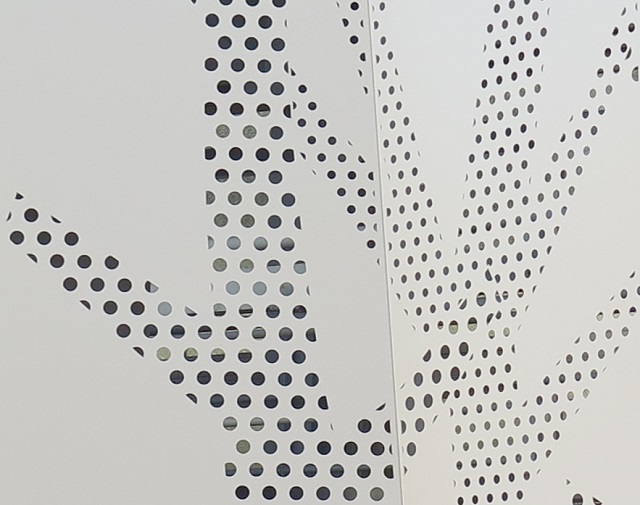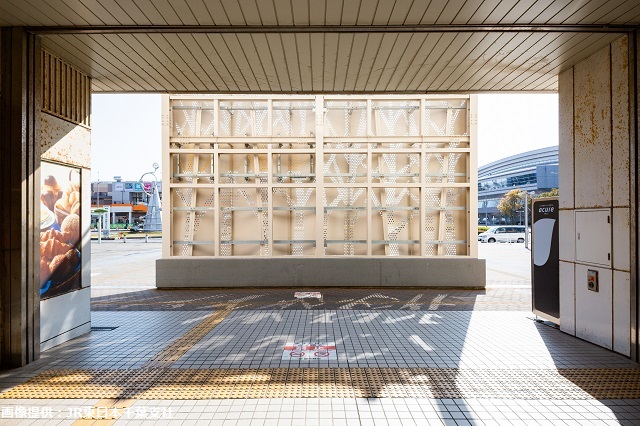 Two types of metalwork are involved in crafting the trees. The typical panels are perforated with 35mm and 22mm diameter circular perforation with dies. The edges are laser cut to create unique varying crescent shapes so that the vertical line is enhanced.
As the sun shines into the station, the perforated tree silhouette becomes shadows – an effect sought by the designer yet considered difficult during the design phase. In doing so, the client was extremely satisfied with the projects' results.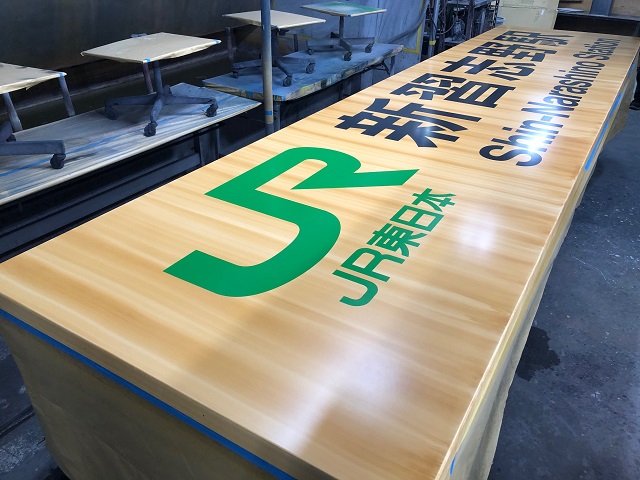 The sign panel sized 4300mm in width, and 1050mm in height is crafted from a bent 2.5mm thick aluminium. All finished with fluororesin baked coating with the specified colour; panels in wood grain patterns and the words in green or black.
For more information, consultation or feasibility on perforation or metalworks, please do not hesitate to contact us.
Click here to learn more about Kikukawa projects with perforation