December 17, 2019
Based on our expertise in bespoke metal -craft and metal construction, Kikukawa is able to consult and provide assistance to cutting-edge architectural projects from design to production and advisory on installation.
Provided below is such an example.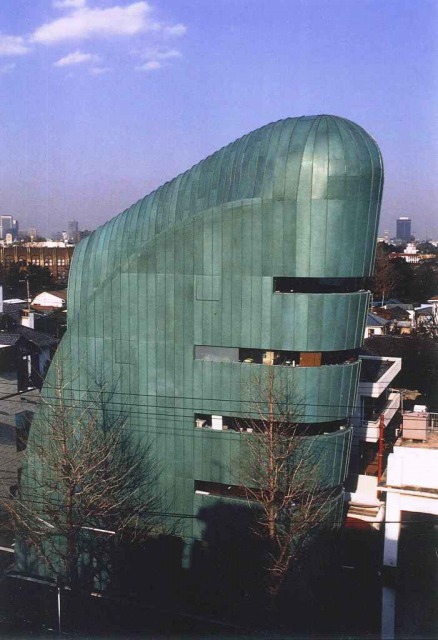 On the platinum street of Shirokanedai stands 'Unhex Nani Nani', a verdigris office building completed in 1989.
The unique building is designed by Philippe Starck* and detailed by Makoto Nozawa + GETT. The design intent is said to be a green monster rising from a swamp. The puzzlement that the project may invoke and the playfulness of the design may be represented by the name of the building, Nani Nani, rooting from the Japanese word 'Nani' meaning 'what is it?'
In close collaboration with the architects, Kikukawa constructed the turquoise patinated bronze exterior.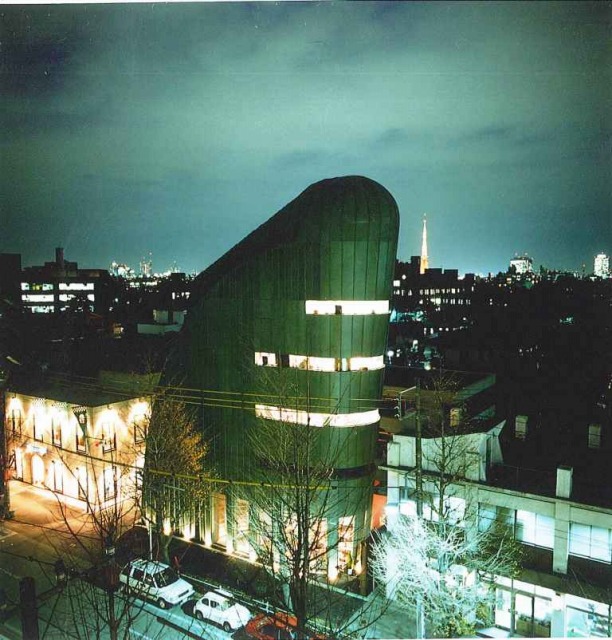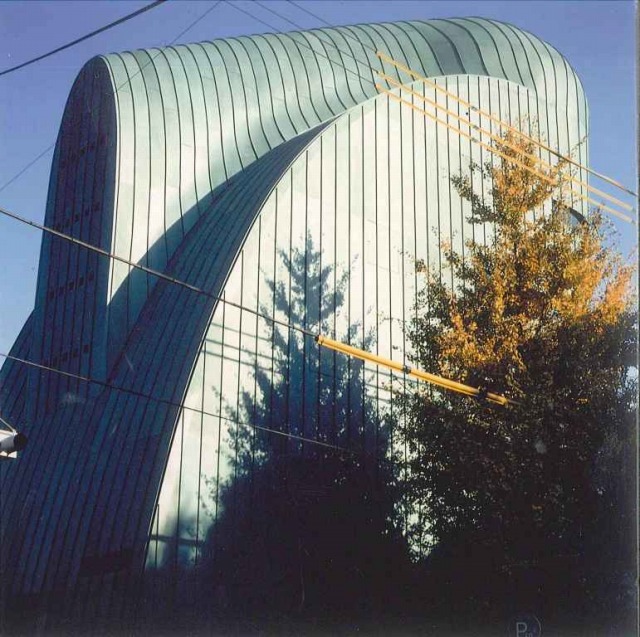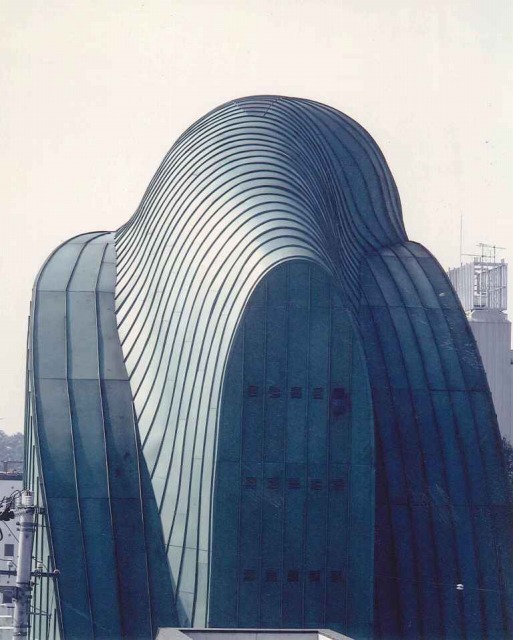 At the time, given the complexity of the design, a 1/130 mock-up was fabricated with plaster mold so that the overall shape was understood upon each discussion.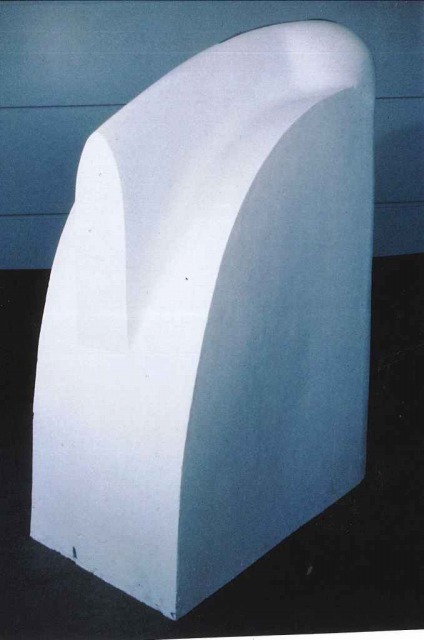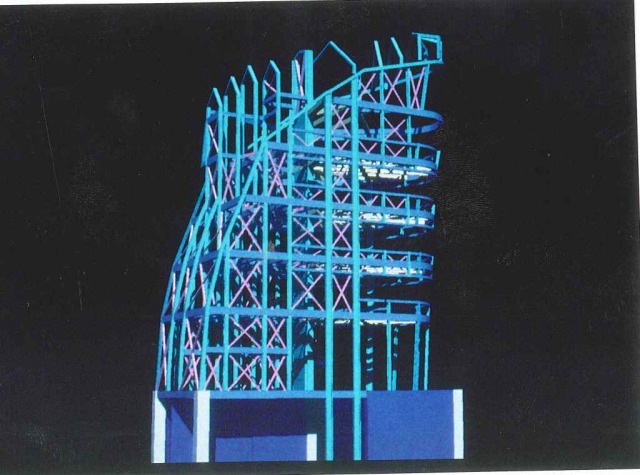 The building is covered in 1360㎡ of patina green finished 1.5mm thick copper sheets, each metal-crafted into the required shape. The most suitable crafting methodology was chosen by our expert craftsmen in observation of the required shape: each sheet was laser cut into the required curved shape, then dual-curved through bending, stretching or striking.
The most challenging area to craft was the hat, with the most R curvature, which was fitted onto a full-scale frame to inspect the precision and quality before shipment.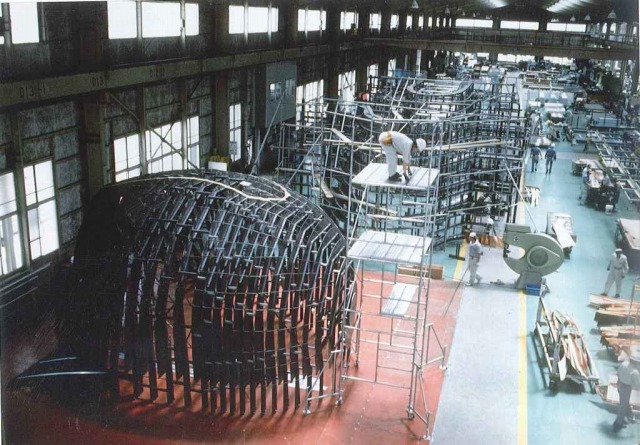 The selected finish, patina green, creates the blue and green shades of bronze oxidation that would otherwise take decades to form. Bronze alloys change from its original shade of pink-tinted amber to dark brown, to turquoise. Both the shades of brown and blue/green is favored for its rich texture and stately metallic shades for various architectural constructions.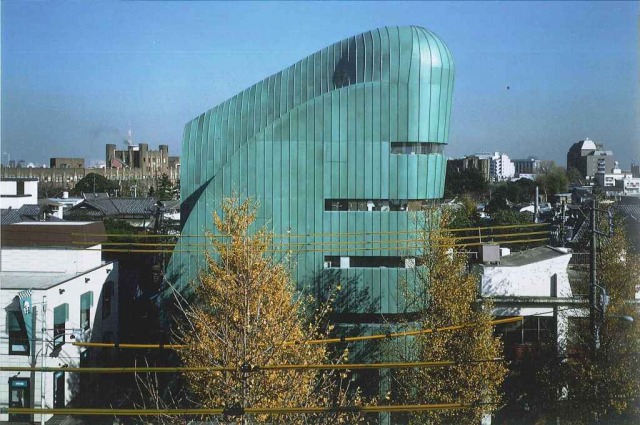 For projects requiring other metals, patina green painted finish may be applied.
By combining various metal-works and selecting the most suitable methodology, Kikukawa is able to shape various architectural constructions to completion, in close collaboration with the architects and contractors.
To learn more on Kikukawa's dual-curving technology, click here
To view our bronze finish samples, click here
To make an inquiry, click here
To view Philippe Starck's webpage, click here (exterior link)
To learn more about Makoto Nozawa + GETT, click here (exterior Japanese link)
*Philippe Starck: A Parisian designer born in 1949. His design works range from product to interior, exterior and architecture. Within Japan, his famous works include the aforementioned 'Unhex Nani Nani' and the Asahi Beer Headquarters building.