February 3, 2020
Typically, metal panels are constructed and designed to achieve a flush surface. In recent years, other attempts are made – such as the construction of peaks and valleys with geometric shapes and angles, much like a kaleidoscope or origami art.
The implementation of a wall with protrusions requires various abilities from the manufacturer – such as details considered in 3D, or the ability to fabricate and conduct precise installations. Kikukawa has the expertise and technology to respond to these various requirements and ensure the construction of a project with high-quality metal panels.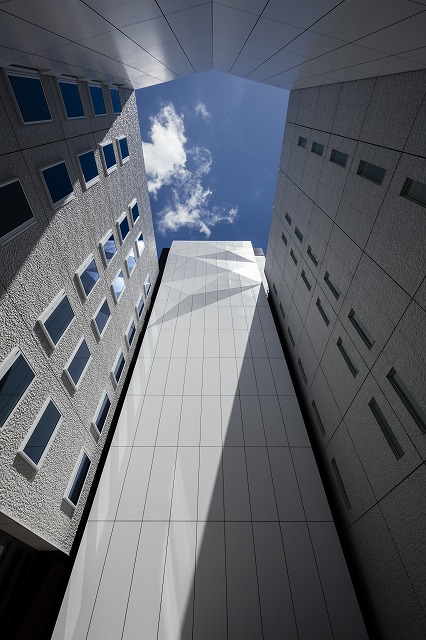 These photographs capture the aluminium 'Origami Panels' installed in the atrium of 'OVOL Nihonbashi Building'.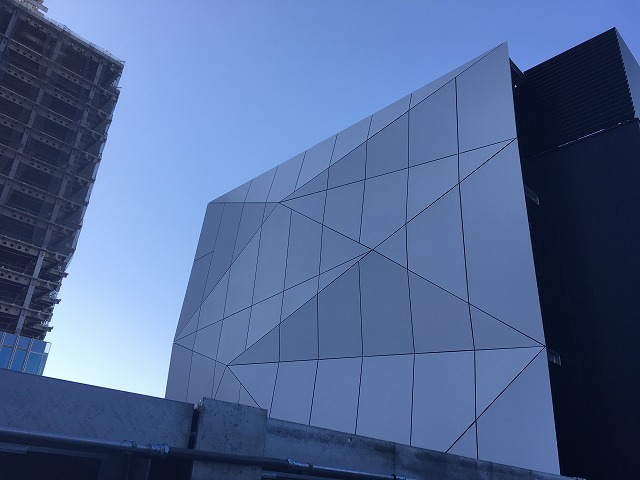 Origami is an ancient art in Japan, a method to create various shapes and forms by folding a piece of paper. This craft gained popularity overseas and has inspired various architects and designers across borders.
The Origami panels of 'OVOL Nihonbashi Building' are formed by 4~9 pieces of variously shaped and sized panels creating triangular peaks and valleys. The depth of these peaks is maximum 400mm.
The typical details of these panels are off-white coloured fluorescein baked coated 3.0mm thick aluminium of 1150mm width and 3150mm high.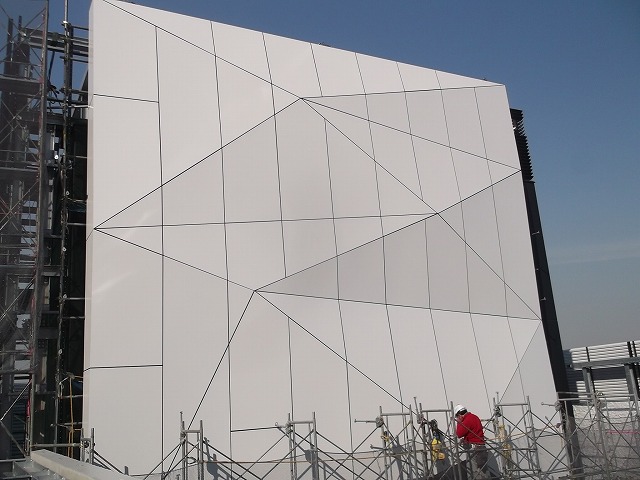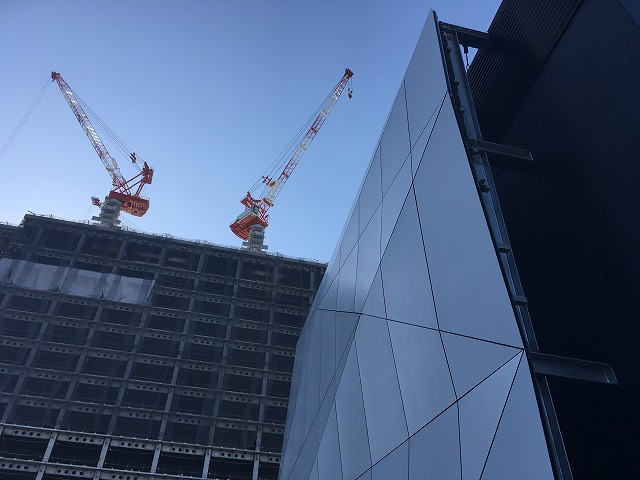 The installation of these panels requires precision, to ensure clean joints horizontally, vertically and for peaks and valleys – thus requiring precise positioning in x, y and z-axis.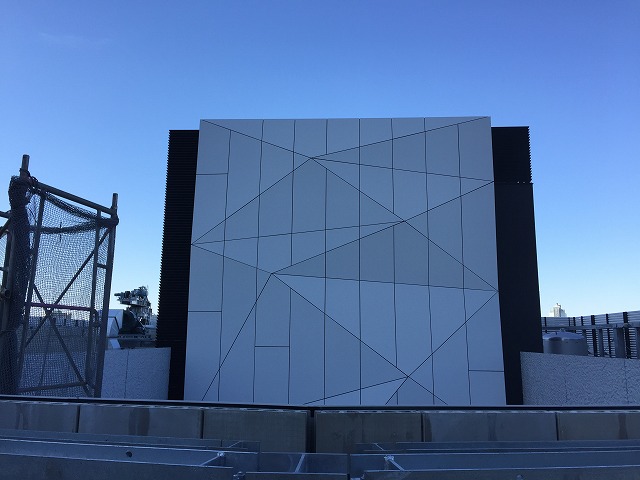 Kikukawa's team of designers, craftsmen and installation workers are able to work flexibly from designing details in 3D to ensure the high-quality of the project.
Therefore, please do not hesitate to contact Kikukawa for fabrication feasibility and consultation.
Click here to contact us
For more information on 'OVOL Nihonshibashi Building', click here