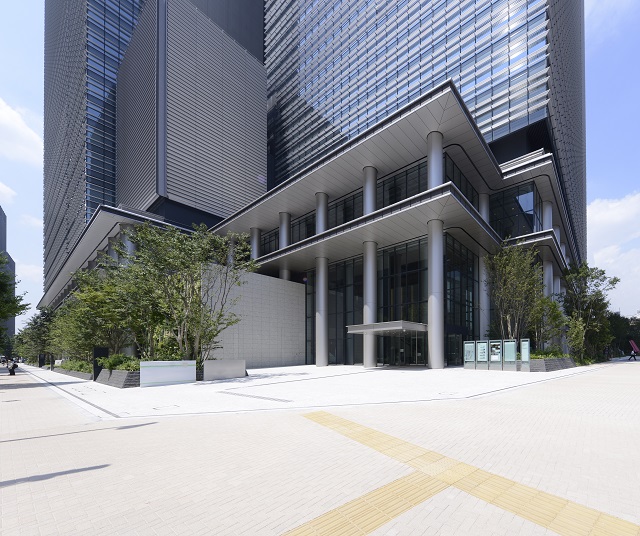 Looking up the Otemachi place from the East-South side. The round column covers leave a lasting impression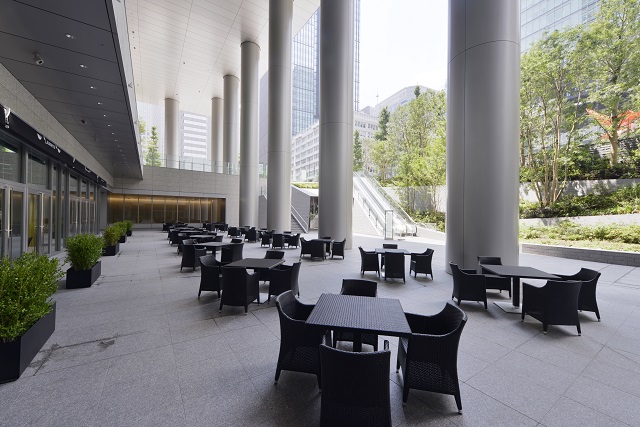 The round column covers at the Sunken Garden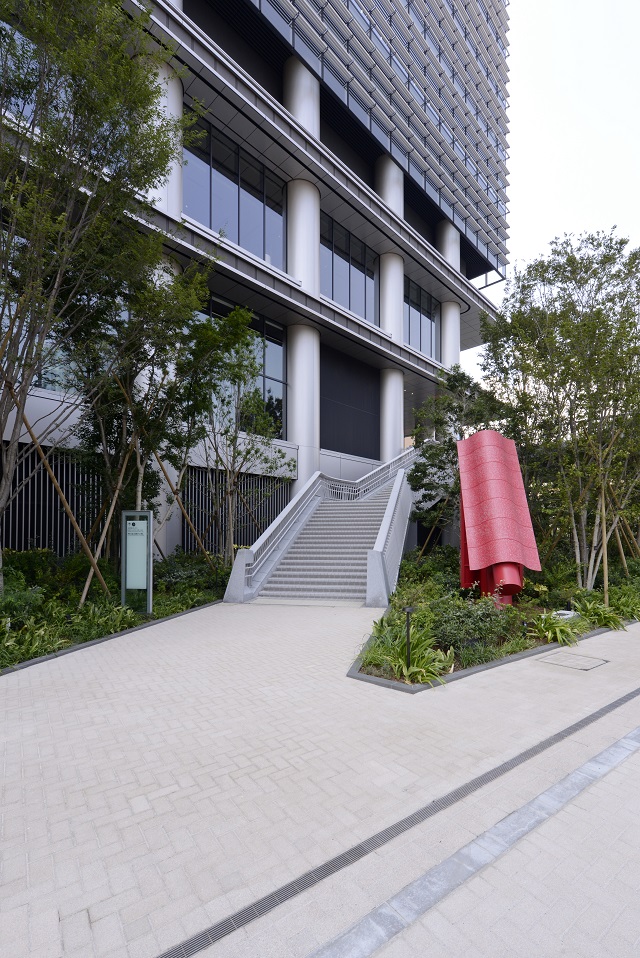 The northern side of the East Tower. The round column covers reach as high as the 4th floor.
The aim of the project was to build a place that connects and promotes the exchanges of the people, the town and society. The implementation of this design included the round column covers at the low-rise section, drawing inspiration from the Teishin-style* architecture.
Long round column covers reaching from B1 to the 4th floor, some of which are as long as 6m, are installed at the 6mm joints.
*Teishin-style architecture: Refers to the tele-communications or electricity related buildings/architecture designed by and for the Teishin ministry during the pre-war era.
Product
Material
Metal Finishes
or
Metalwork
Low-rise Section
Round Column Covers with Cut-panel Details
Bright Dip Anodized
(A3003P-H14)
High Temperature Fluroresin Baked Coating
(Metallic)
Project
Otemachi Place
Abbreviated Name
Otemachi Place
Client
West Tower: NTT Urban Development Corporation
East Tower: Urban Renaissance Agency
Architect
West Tower Architect / Contract Administration: NIHON SEKKEI, INC.
East Tower Architect: Obayashi Corporation
East Tower Contract Administration: Joint Venture of NIHON SEKKEI, INC. and NTT FACILITIES, INC.
Contractor
West Tower: Takenaka Corporation
East Tower: Obayashi Corporation
Completion
2018
Location
Chiyoda-ward, Tokyo