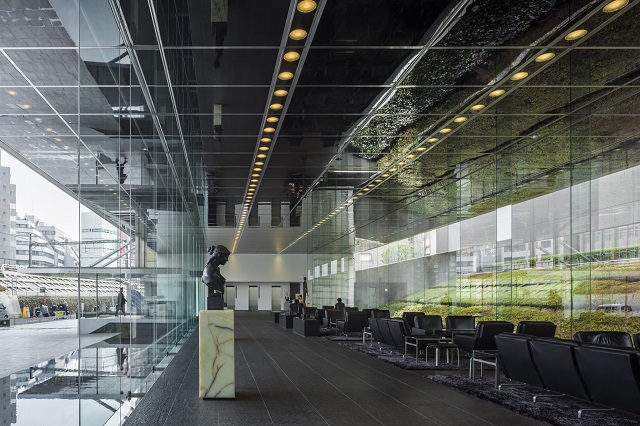 Bespoke paint coated (similar to Piano Black, CM-PB or E5-C) aluminium ceiling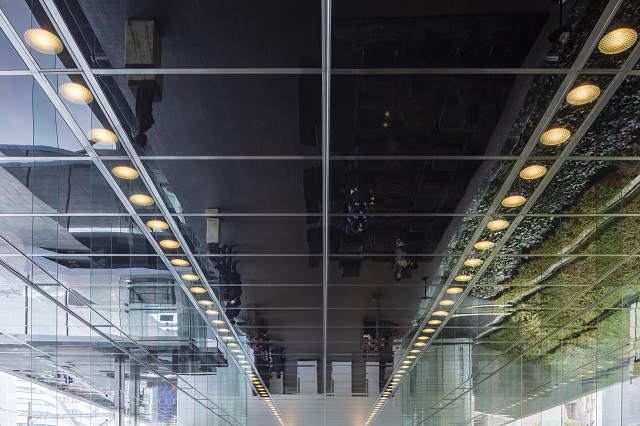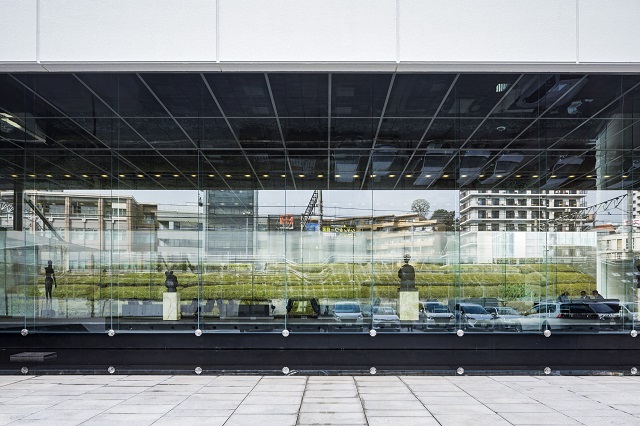 The "Crystal Lobby" was first completed in 1971; it was a vast space with laminated glass ceiling using double core system. It was revisited in 2015 to secure earthquake resistance and preserve the beauty of its original design.
The retrofitting included the replacement of the glass ceiling with Kikukawa's bespoke aluminium paint coated ceiling panels. These panels are light in weight, fabricated and installed in the required super-flatness, and polished so finely that they are almost mirror-like.
Product
Material
Metal Finishes
or
Metalwork
1F Lobby
Ceiling Cut-detail Panel
Aluminium
Urethane bespoke paint coating
Piano Black
| | |
| --- | --- |
| Project | POLA Gotanda Building, Crystal Lobby Retrofit |
| Abbreviated Name | POLA Gotanda Building, Crystal Lobby Retrofit |
| Client | POLA Inc. |
| Architect | Takuya Oba, Hidemichi Takahashi, Design Section, NIKKEN SEKKEI LTD |
| Contractor | Takenaka Corporation |
| Completion | 2015 |
| Location | Shinagawa-ku, Tokyo |