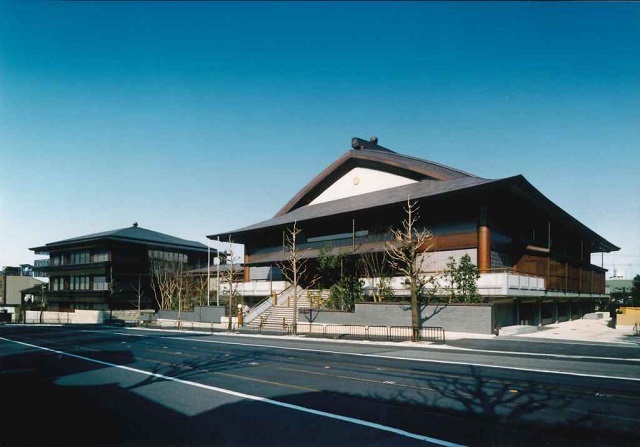 Rissho Kosei-kai, Kyoto. The buildings are used for services and meetings.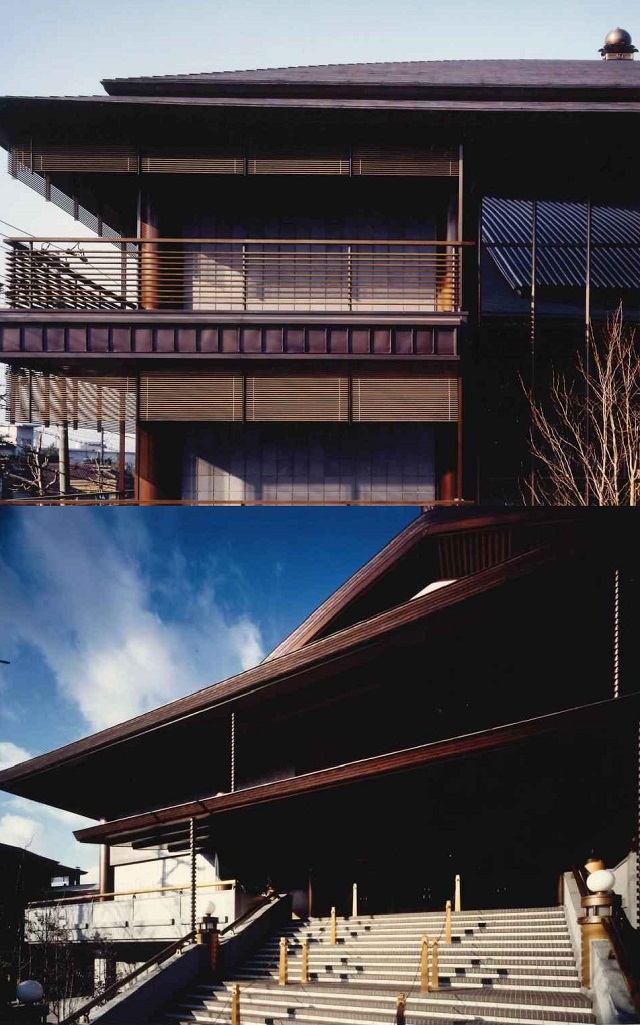 Top: The meetings building.
Bottom: The services building.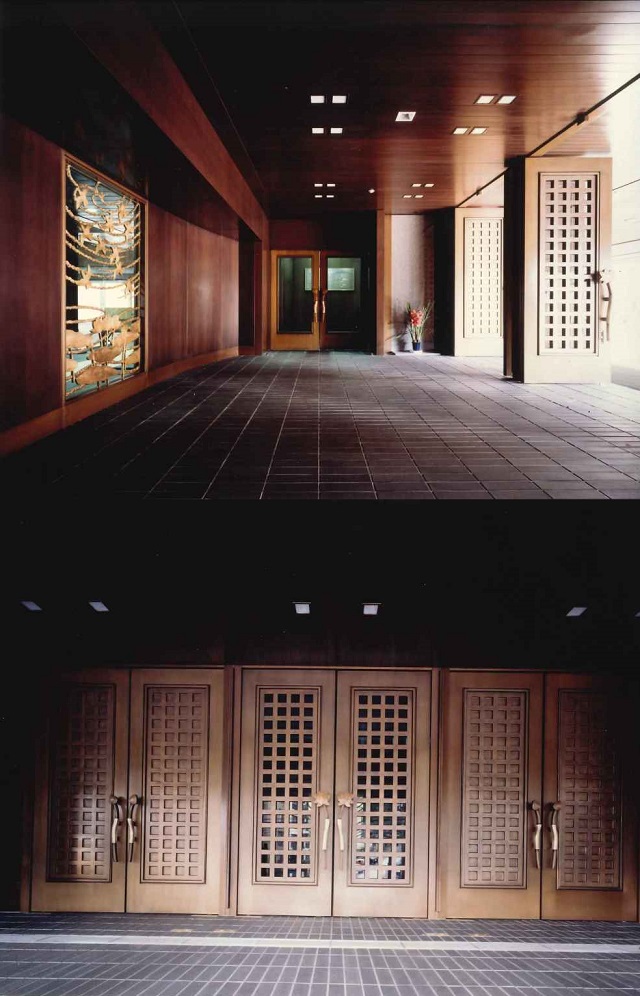 Services building entrance. All doors are made in bronze.
The fourth project that we participated in for Rissho Kosei-kai, Kyoto. The three buildings; central, meetings and services building, are connected with an underground passage. To realise a beautiful bronze religious architecture, copper and bronze were finished with PHL and sulfurized.
Product
Material
Metal Finishes
or
Metalwork
Column, Beam Cover
Rafter Cover
Eave Soffit, Ceiling Panels
Bronze (Copper)
PHL+Sulfurized Finish
Orb
Screen
Handrails and Other Metal Constructions
Bronze (Copper, Bronze)
Bronze Cast
Gold Tooling
PHL+Sulfurized Finish
Bronze Fittings
Bronze (Bronze)
Bronze Cast
Bronze Ornamental Fittings
PHL+Sulfurized Finish
| | |
| --- | --- |
| Project | Rissho Kosei-kai, Kyoto |
| Abbreviated Name | Rissho Kosei-kai, Kyoto |
| Client | Rissho Kosei-kai |
| Architect | Oosawa Kenchiku Kenkyu Jyo |
| Contractor | Obayashi Corporation |
| Completion | 1993 |
| Location | Kyoto City, Kyoto |