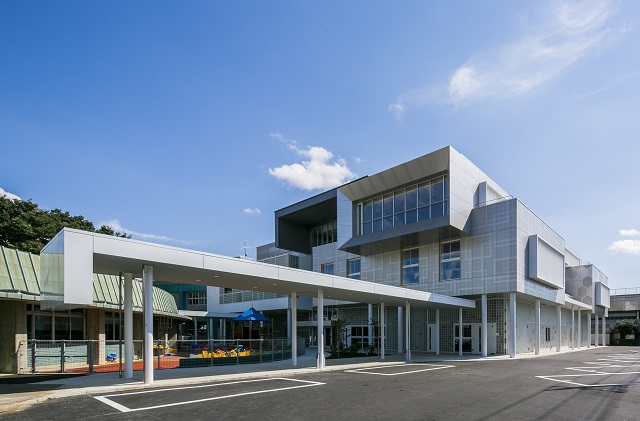 Multiple aluminium perforated panels constitute a single design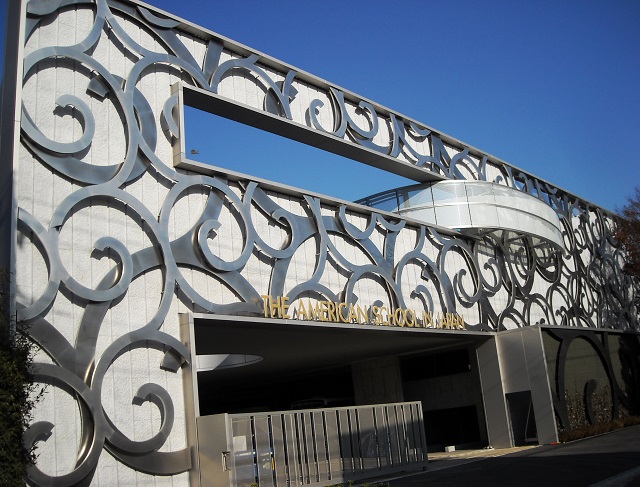 Decorative metal, with PHL finished at the front, buff finish in the rear, make up a single design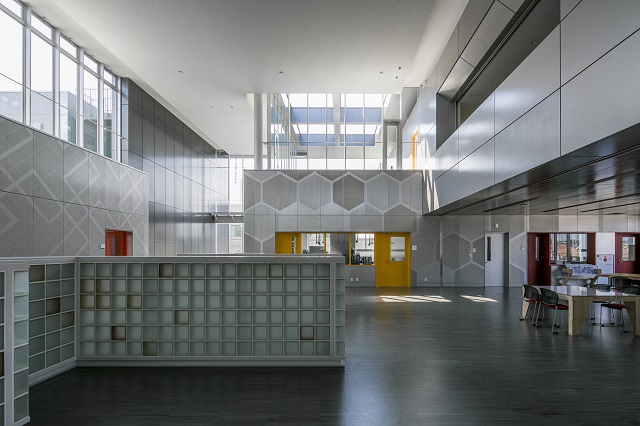 The interior decorated with two perforation patterns
<The Gate>
The metal decorations on the gate of the first international school in Japan were fabricated by Kikukawa.
To materialize the impressive curvatures of the design, fiber laser welding was used for the decorative exterior claddings. This cutting edge technology welds along the curvature of the panel which allows for a product with less deflection.
The decorative exterior consists of two layers, each with a different finish that both makes use of the texture of stainless steel.
<Perforated Walls>
Designed perforations line the interior and exterior of the school building.
Product
Material
Metal Finishes
or
Metalwork
Gate, Decorative Metal
Stainless Steel
Front Layer: Permanent Hairline (PHL)
Back Layer: Buff finish
Laser Welding
Gate, Top Beam
Aluminium
Anodizing
School Building, Interior / Exterior Panels
Aluminium
Urethane Resin Baked Paint
Design Perforation
Project
The American School in Japan
Abbreviated Name
ASIJ Chofu Campus
Client
The American School in Japan
Architect
Tange Associates
Contractor
Phase 1: Shiraishi Kensetsu Co., Ltd,
Phase 2: Koshin Kensetsu CO., LTD.
Completion
Phase 1: 2011
Phase 2: 2015
Location
Chofu-city, Tokyo