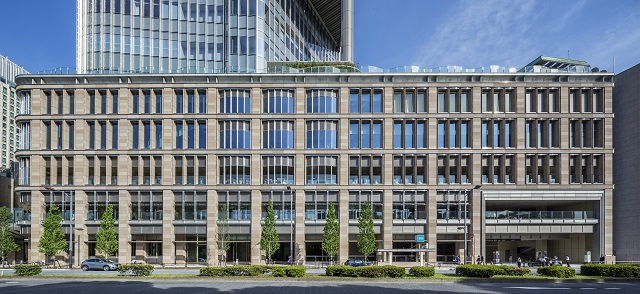 Hibiya park side: Kikukawa's stainless steel mullion, glass frames, eaves and borders & aluminium metal fins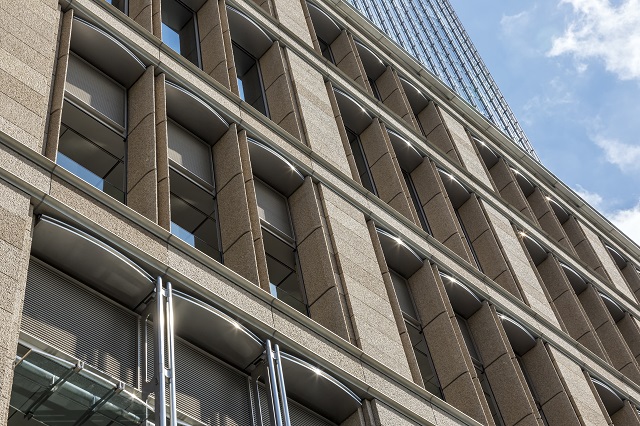 Stainless steel border and soffits with elegant curves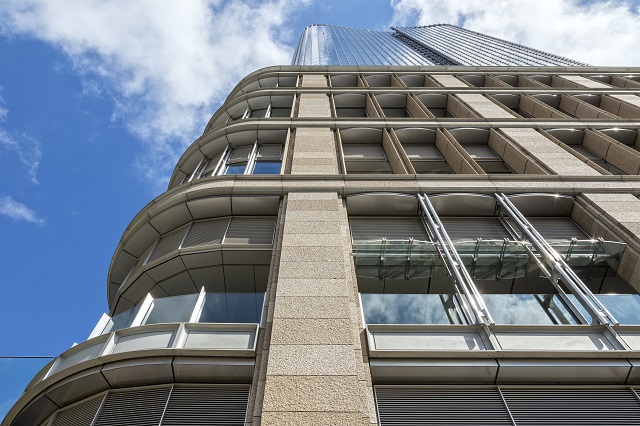 Kikukawa's stainless steel mullions, rods, eave frames, handrail frames and soffit panels
Kikukawa participated in the Tokyo Midtown Hibiya project, that was constructed in place of Sanshin Building and the Hibiya Mitsui Building. The west facade facing the Hibiya park is where many of Kikukawa's metal products are installed.
The stainless steel mullion was fabricated with round pipes and plates. To ensure the precision and quality required, Kikukawa relied on fabrications with lost wax casting and fiber laser cutting.
From the 2nd floor to the 6th floor, the stainless steel border, eaves and drainers are located in areas that are difficult to reach. To lessen the frequency of maintenance required, Kikukawa relied on ferritic stainless steel.
Product
Material
Metal Finishes
or
Metalwork
Mullion
Glass Canopy Frames
Glass Handrail Frames
Stainless Steel (SUS304)
Lost Wax
Fiber Laser Welding
HL
Exterior Borders
Eaves
Drainers
High Corrosion Resistance Ferritic Stainless Steel
(NSS445M2)
Fiber Laser Welding
HL+PHL
Metal Fins
Design Eaves
Fin: Aluminium (A1100)
Ceiling: Aluminium Composite Panel
(Alpolic)
Joints: Stainless Steel
Aluminium: Fluororesin Coating
(Colour: Metallic)
SUS: HL
Project
Tokyo Midtown Hibiya
Abbreviated Name
Tokyo Midtown Hibiya
Client
Mitsui Fudosan Co., Ltd.
Architect
Master Design: Hopkins Architects
Basic Design: Nikken Sekkei Ltd
Detail Design: Kajima Corporation
Contractor
Kajima Corporation
Completion
2018
Location
Chiyoda-ward, Tokyo