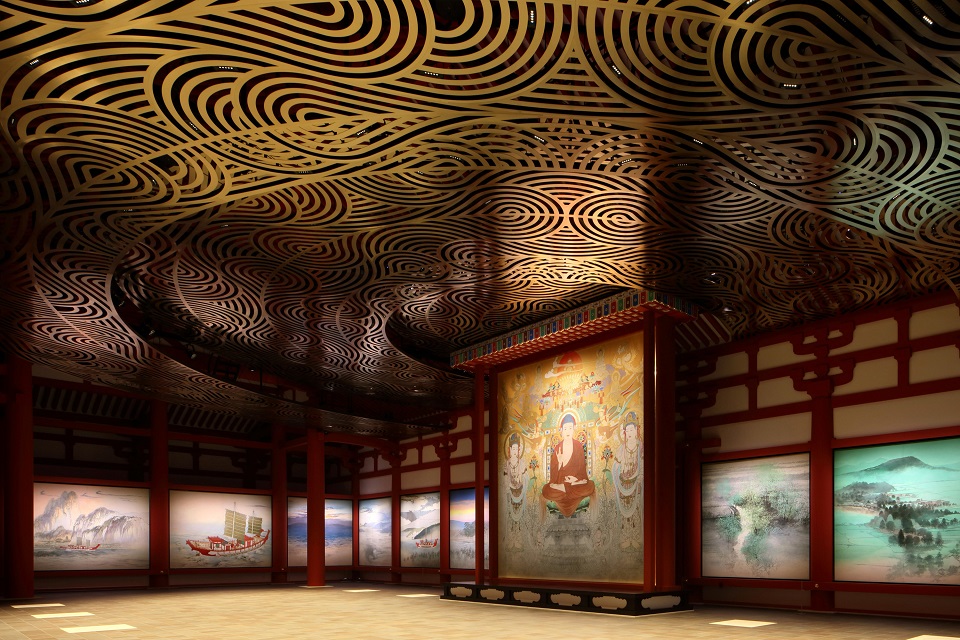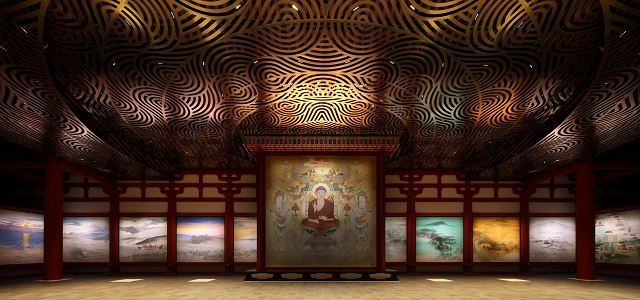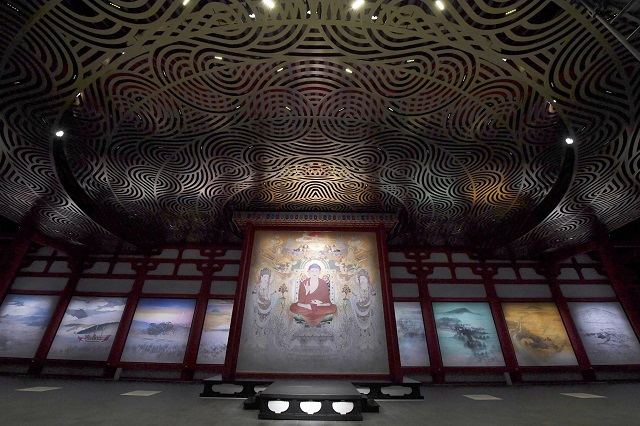 With the designer Toyo Ito's nomination, Kikukawa participated in the reconstruction project of Jikido (dining hall) Yakushiji, a world heritage temple.
The fabricated ceiling panels express trails of clouds spreading, as inspired by the "Illustration of the Pure Land of Amida" that is placed in the middle of the room.
To implement the design concept, gold bright dip anodization was chosen for its gloss and gentle reflections. The panels were laser-cut, then fitted carefully to ensure the seamless design.
Product
Material
Metal Finishes
or
Metalwork
Design Ceiling Panel
Bright Dip Anodized Aluminium (A5110AP-H24)
Bright Dip Anodized
(Chemical polishing + Gold Anodizing)
Project
Yakushiji Temple – Jikido Hall
Abbreviated Name
Yakushiji Jikido
Client
Yakushiji
Architect
Restoration Design / Supervision of Detailed Design : Japan Cultural Heritage Consultancy
Interior Design / Supervision of Detailed Design : Toyo Ito & Associates, Architects
Structure, Facilities Design / Supervision of Detailed Design : Takenaka Corporation
Contractor
Takenaka Corporation
Completion
2017
Location
Nara-city, Nara