July 7, 2021
As a building material, metal has a lustre and sharpness that can impart a sense of elegance and urbanity. It is still, however, considered a little cold by some. In reality, the impression given by metal as a building material can change dramatically depending on the chosen material and finish. Here we introduce an example of metal being used to bring warmth to a building, enabling it to blend as seamlessly into nature as a wooden structure.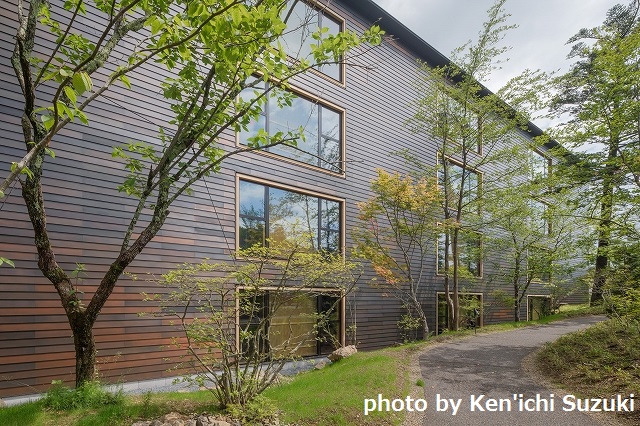 The Ritz-Carlton, Nikko Resort has a wooden lap siding-style exterior that is actually rendered in metal. Sulfurized copper panels were carefully layered to recreate the appearance of a wood cladded villa.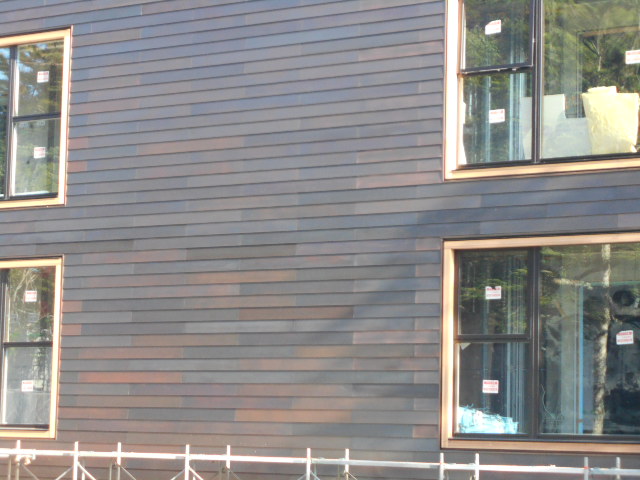 With KIKUKAWA's FURUMI (sulfurization) finish, the final colour can be adjusted by fine-tuning the sulfurization treatment, making possible a wide spectrum of shades: from a light hue similar to untreated copper alloy to a rich, almost black tone. For this project, copper panels in three different shades were positioned randomly to evoke a natural texture. The balance of shades and positioning was left to the discretion of KIKUKAWA, so the manufacturing and installation departments worked closely to determine the number of panels to fabricate in each shade as well as the procedure for their installation.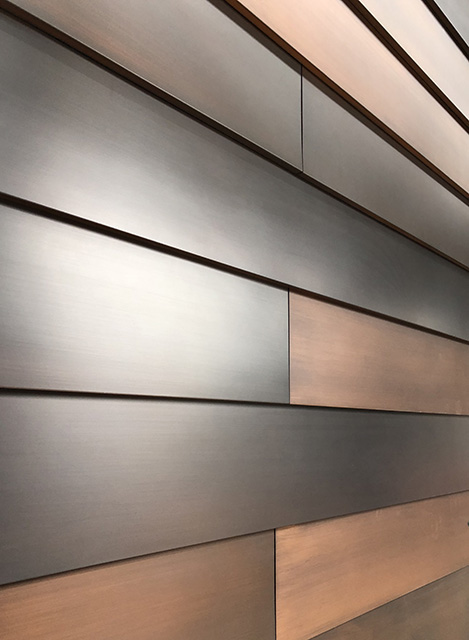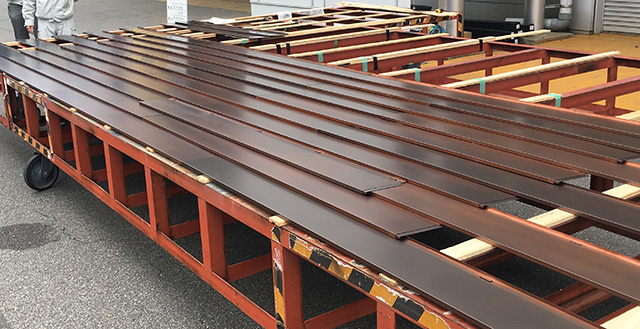 The copper exterior, totalling some 5500m² in area, was created by overlapping copper panels, each with a standard size of H170mm x W1800mm and a thickness of 0.6mm. The lower edge of each panel was bent slightly outwards, giving it a downwards incline of 5 degrees. This was to give a sense of dimension, equivalent to that seen with overlapped wooden panels.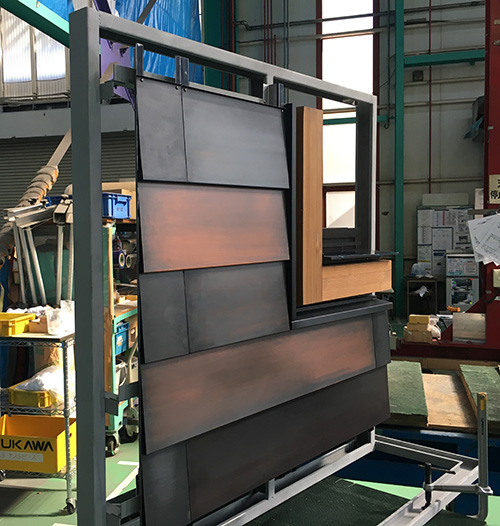 In this project, sulfurization was used to recreate the effect of a wooden lap siding exterior, but other techniques for recreating wood effects also exist, such as wood grain painting. If you are looking for metal building materials that are outstanding in both workability and durability, please talk to us at KIKUKAWA. Whether it be sulfurization or another of the diverse range of materials and finishes we offer, we can develop the optimal solution for your needs.

Project Gallery: Click here to see The Ritz-Carlton, Nikko Resort