July 30, 2019
Kikukawa implements various design intent by combining our specialty, metal architectural constructions, and other materials.
The following pictures are from Sugamo Shinkin Bank, Toda that reopened after its move in November 2018. The extra-long aluminium panels have randomly placed wings composed of acrylic plate and stainless steel brackets. These colourfully painted wings create a unique façade.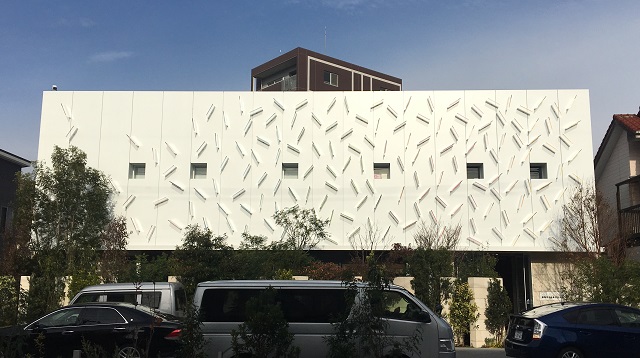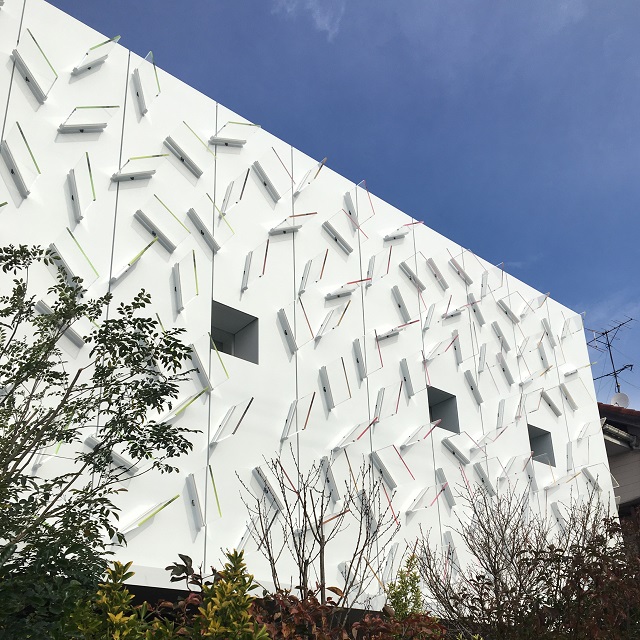 The aluminium exterior panels are 3.0mm thick, 1125mm (W) and 5865m (H) with cut-panel details. The high gloss white fluororesin baked paint coating was finished with the photocatalyst coating. The photocatalyst coating is a self-cleaning coat that uses sunlight to breakdown contaminations, dirt or stains.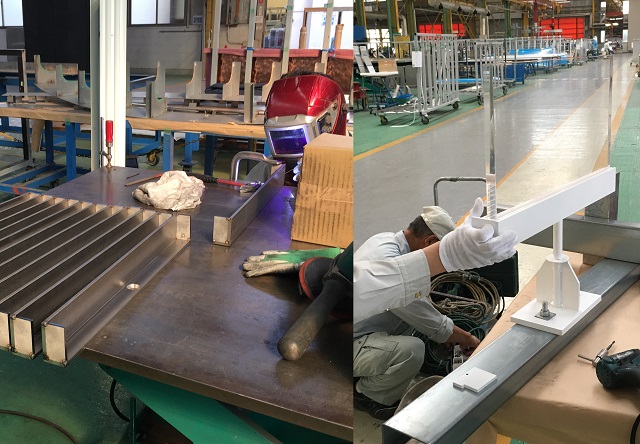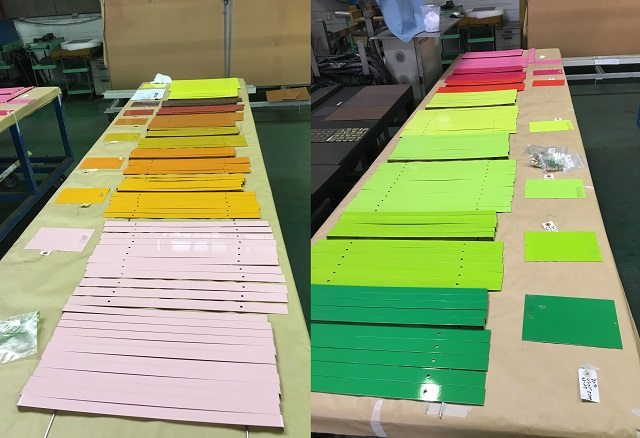 The 173 pieces of 522m (W) and 360mm (H) wings are placed in 8 kinds of angles ranging between 15 and 60 degrees. The 24 varying coloured pieces placed in between acrylic plates and the coloured stainless steel brackets create the colours of the wings.
*The acrylic plates are supplied by the constructors, then assembled into a wing by Kikukawa.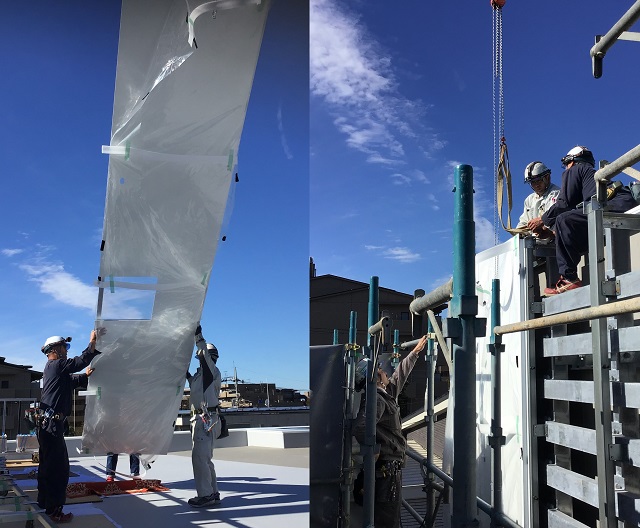 Kikukawa suggests and plans the most suitable installation methodology and plans for the project by communicating with the constructors. For this project, the aluminium panels were lifted to the roof by a rough terrain crane, then installed.
As demonstrated, Kikukawa will create and offer solutions to project designs with metal constructions or metallic designs. Please do not hesitate to contact us for more information.
*The other colourful facades of Sugamo Shinkin Bank can be viewed via the link below.
Click here for more pictures of 'Sugamo Shinkin Bank, Tokiwadai branch'
Click here for more pictures of 'Sugamo Shinkin Bank, Shimura branch'