June 23, 2020
Tsuchime is Kikukawa's proprietary Tsuchime (hammertone) finish and is popular for interior construction, or other ornamental goods.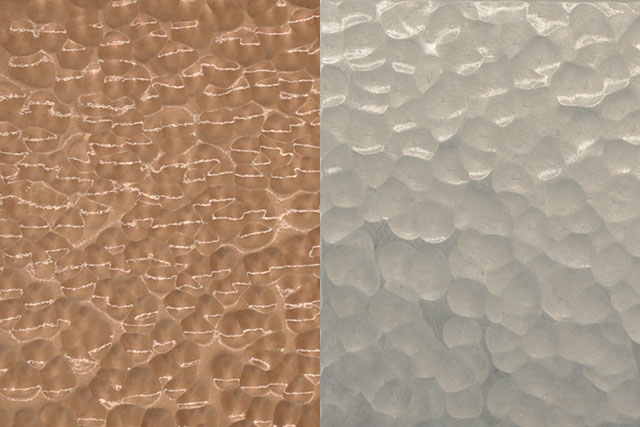 Pictured below is the renovation project for a tenant of the Shinjuku center building. Kikukawa provided the aluminium door plates for the automatic pull door.
Given the client's intent of utilizing a 'unique interesting finish' for the door, Kikukawa provided various finish options. Amongst these, the Tsuchime (hammertone) and black anodization finished aluminium was chosen for its chic and sophisticated physique.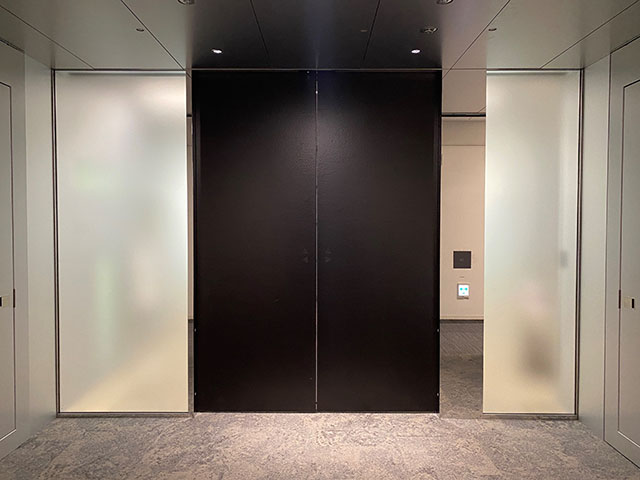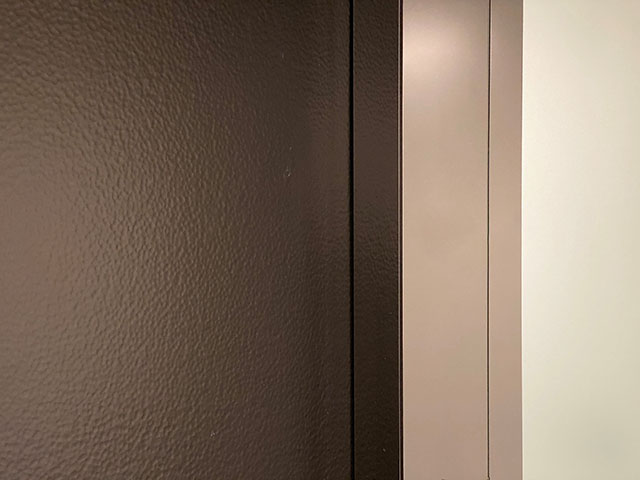 The doors are composed of 850mm wide and 2390mm high aluminium finished with Tsuchime (hammertone) TM-1* and black anodization with a matte clear coating. As the anodization is a finish that makes full use of the material texture, careful attention is paid in every step of production for QC control. Kikukawa's craftsmen and knowhow resulted in an impeccable Tsuchime (hammertone) finished door.
*TM-1 is Kikukawa's proprietary standard Tsuchime (hammertone) finish. Please view our material finish samples page for more information.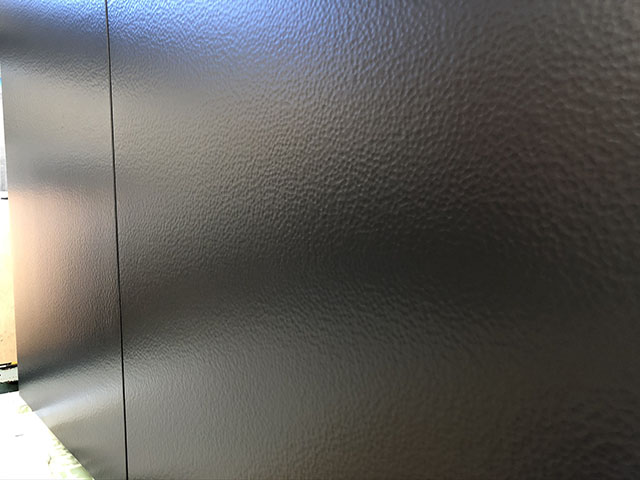 Applying a Tsuchime (hammertone) finished door was difficult, as the Tsuchime (hammertone) application results in the warping of the material. Kikukawa's craftsmen have the QC control knowhow and expertise to apply Tsuchime (hammertone) finish and ensuring flatness of the material for a piece as large as 1meter by 2.5meter. Any distortion was corrected with care, resulting in the pieces nestling perfectly onto the automatic doors.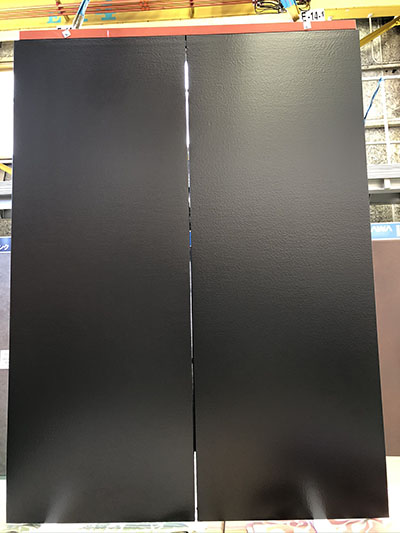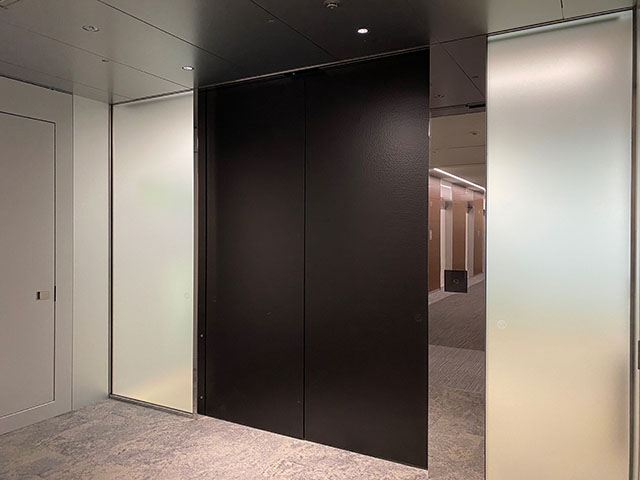 Kikukawa's Tsuchime (hammertone) finish is available in bronze alloys, and in other Tsuchime (hammertone) patterns. We are also able to produce patterns based on design intent, thus please consult us for feasibility or for more information.
Click here for more information on Tsuchime (hammertone) finish