July 18, 2019
In collaboration with the architects, Kikukawa implements various designs including staircases that appear to be floating.
Kikukawa has a history of consulting and providing solutions in the construction methodology, fabrication methodology, the selection of the material and in installation.
The following pictures are two staircases with intriguing structures that contribute to the creation of open space.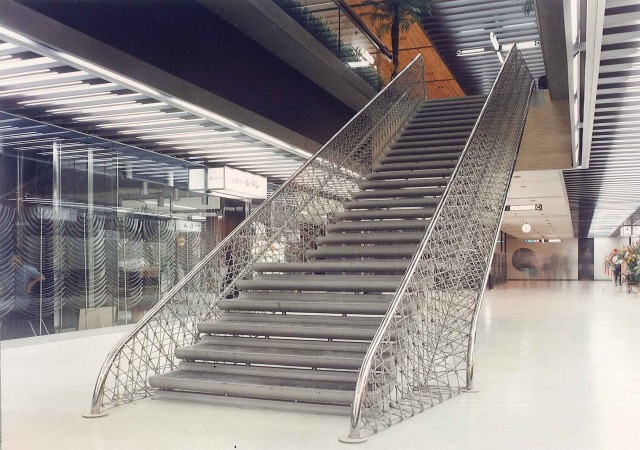 The first staircase is within 'Palaceside Building' named the 'Staircase of Dreams (Yume No Kaidan)' after its unique structure and design ahead of its time.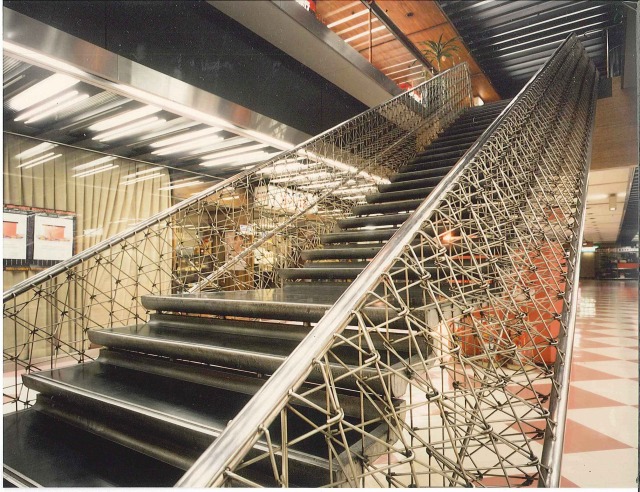 The staircase connects the central corridor of the first floor and the underground atrium. The 60mm HL finished stainless steel round pipes and 6mm stainless steel round bars, that are woven into a net, support the aluminium-casted stair-boards.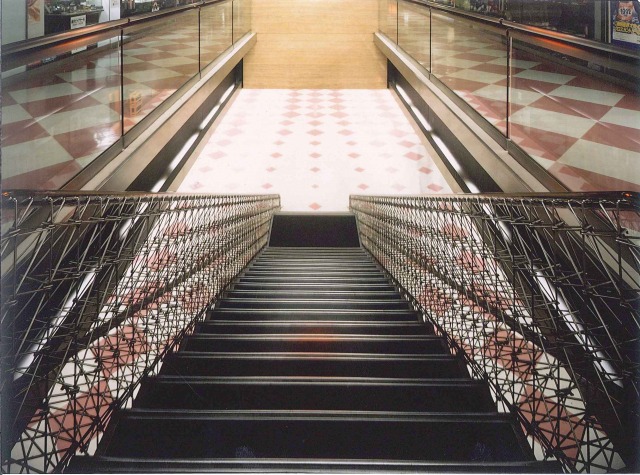 The 'Palaceside Building' itself is highly regarded within the architectural industry, receiving various awards since its completion such as the 9th BCS award (by the Japan Federation of Construction Contractors) or being selected as DOCOMOMO's Top 20 modern architecture.
Completed in 1967, the staircase now has extra handrails to further support climbers.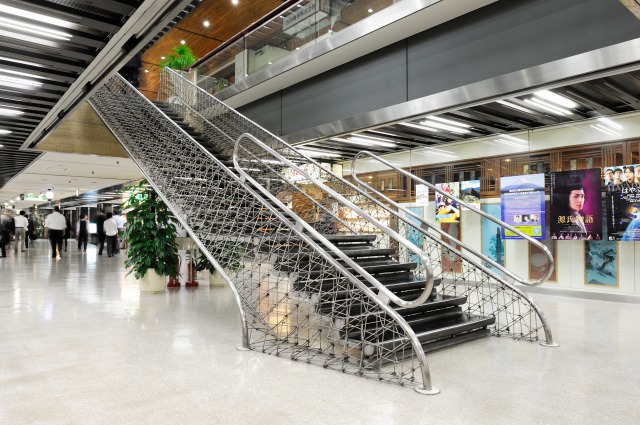 The next staircase is from our very own office in Tokyo.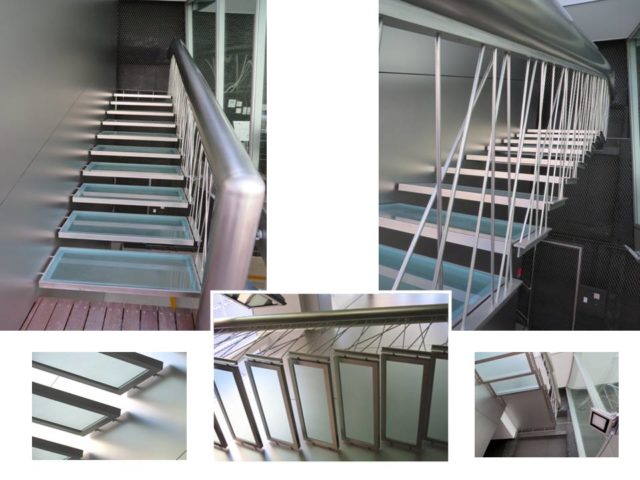 The 216mm PHL finished stainless steel round pipe functions as the handrail and supporting structure for this staircase that connects the 2nd and 3rd floor. The 10mm randomly placed PHL finished SUS round pipes connect the handrail and the glass stair-boards.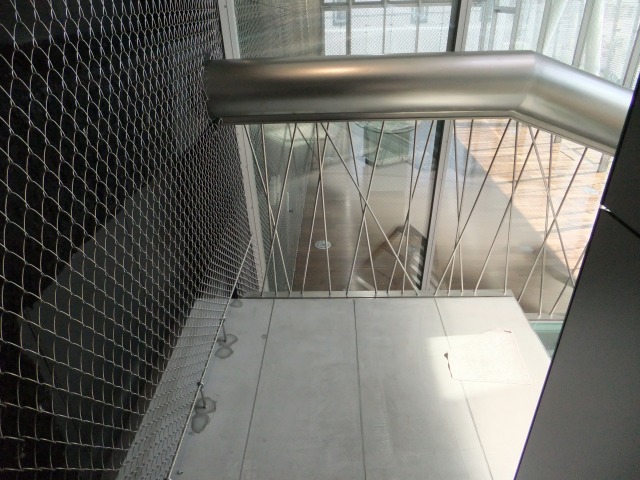 The handrail's L-shaped detail was implemented by drawing and welding.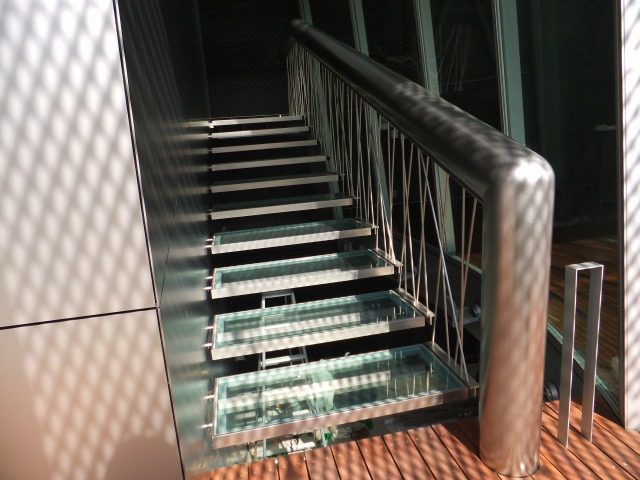 Implementation of floating staircases requires careful planning in installation methodology and the clarification of factory and on-site fabrications. Therefore, Kikukawa's ability to undertake consultations from feasibility, detail designing to installation was key to the realisation of this structure.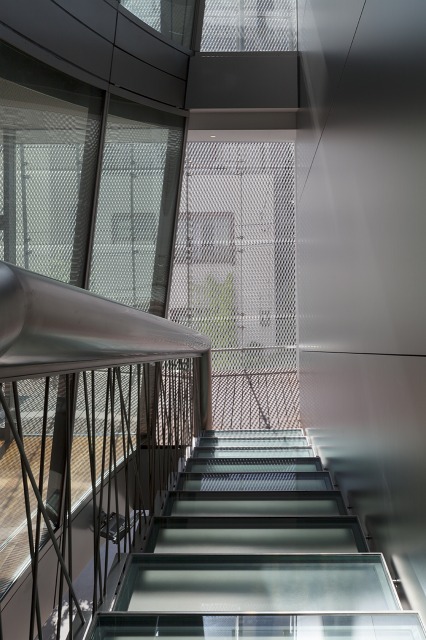 As shown, Kikukawa realises metal constructions with unique structures or designs with its expertise and craftsmanship from consultation to implementation.
Please do not hesitate to consult us with difficult projects or in fabrication feasibility of architectural metal constructions.
Click here for more information on Palaceside building.
Click here for more information on Kikukawa Group Tokyo Office.
*Kikukawa Group Tokyo Office functions as a metalwork museum that showcases our various metalworking abilities in details and creations such as the bead-blasted stainless steel walls with 5mm joints, 6mm aluminium with square perforations and aluminium expanded metal facade and more.