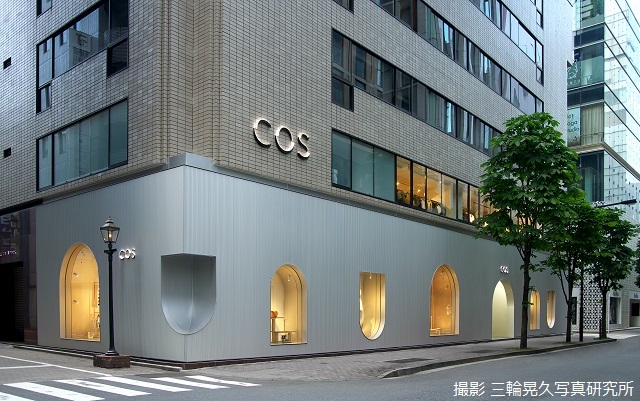 A facade of aluminium spandrels. Seamlessly installed with Kikukawa's proprietary technology and installation craftsmanship.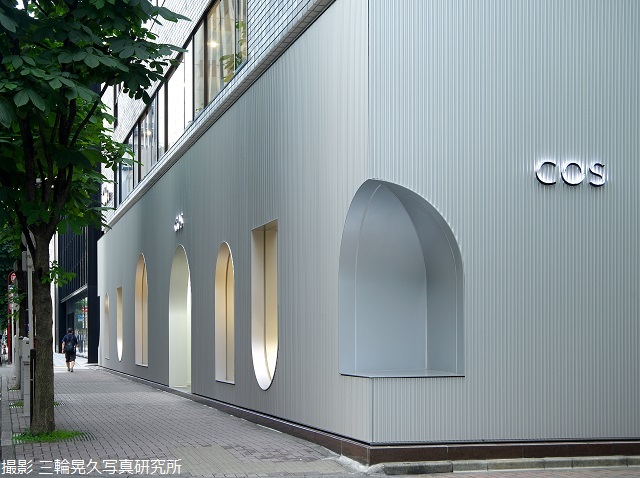 The frames and the corners are installed with 6mm joint details.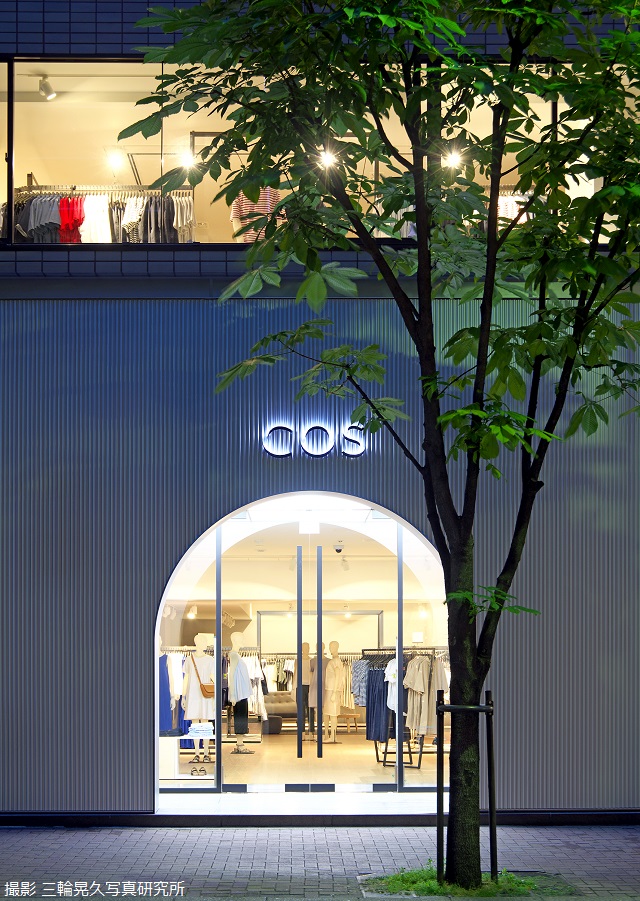 The lit up arch entrance and the stainless steel sash.
The design intent of this project was a modern and timeless exterior with arches inspired by Japanese gates, 'Mon'.
The extruded aluminium spandrels (23mm in total thickness of 40mm pitch) covers the building's 260m2 facade. Typical details of spandrels require flat bars to be installed at a particular pitch for security and adjustments. However, in order to implement a seamless design, Kikukawa devised details that are invisible to the eye.
Kikukawa's accommodation of 3D CAD and dual-curved metalworking technologies were essential in realising the 3D shaped corner details of this project.
Product
Material
Metal Finishes
or
Metalwork
Wavy Spandrel Facade
Extruded aluminium
Silver Anodized
Arch Fittings,
Entrance and Showcases
Aluminium (10mm)
Fluroresin coating
(Metallic Silver)
Entrance Sash
Stainless Steel (flat bars)
Fluroresin coating
| | |
| --- | --- |
| Project | COS GINZA |
| Architect | Taisei Corporation, Architectural Design Department |
| Contractor | Taisei Corporation, Tokyo Division |
| Completion | 2017 |
| Location | Chuo-ku, Tokyo |