October 13, 2020
Kikukawa provides a line of semi-bespoke architectural metal materials, known as KCT (Kikukawa City Textures) as part of its effort to improve efficiency for our clients. KCT is a compilation of our expertise and know-how, where selected materials are standardized in dimensions or fixing details to realize shorter lead-time.
The first KCT series, KCT 01, was expanded metal – a mesh-like sheet metal that balances visibility and privacy. Kikukawa's KCT line has wider strands than typical expanded metals, resulting in an aesthetic that balances design and functionality. KCT01 is available in 4 different patterns.
Introduced below is a project that fully utilizes this material as a facade, Granduo Wakabayashi V. The north facade of the four-story-high newly built apartment is wrapped in Kikukawa's expanded metal, KCT01: Expanded Metal.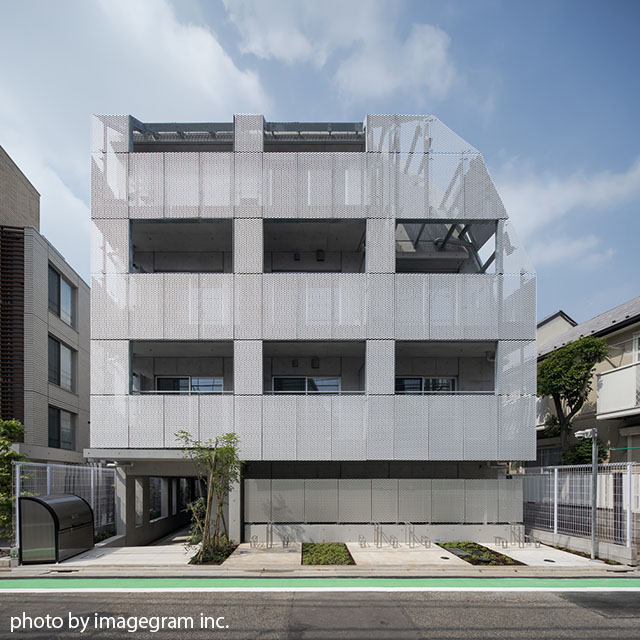 The client sought Kikukawa to implement their design with expanded metal. The final selection of the material was made once the designer visited Kikukawa's Tokyo office as an example of a building with expanded metal facade.
The details of the facade are 3.0mm aluminium with mesh-pitch 76mm and 17mm strands (CKTEX-D76), finished with silver anodization and matte clear coating. Roughly 80 sheets of expanded metal, with standard dimensions of 760mm in width and 1440mm in height, are used.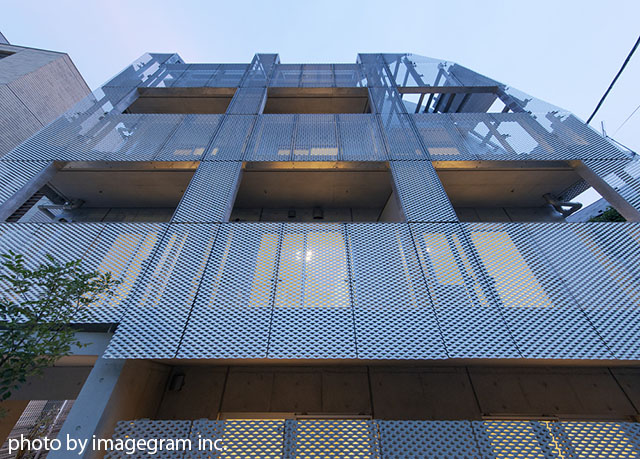 The top tier of the facade is cut diagonally, with appropriate fixing details to match the shape of the building. KCT's standardized fixing details are designed to allow certain levels of flexibility in installation on-site.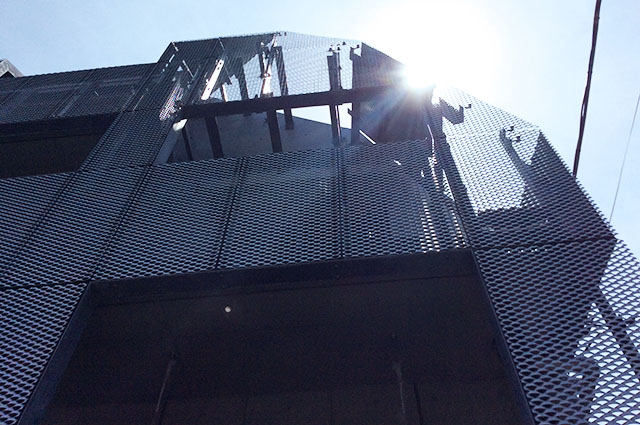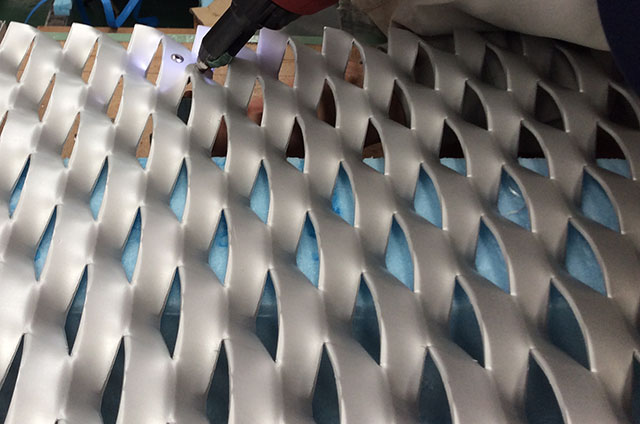 The expanded metal facade acts as a screen to provide privacy for the inhabitants, as well as visibility and natural lighting. As the project requirements are perfectly met by the benefits of expanded metals, this facade takes full advantage of the material's functionality. Kikukawa's wide strand expanded metals also provide a unique aesthetic, as well as depth that results in a texture that changes throughout the day.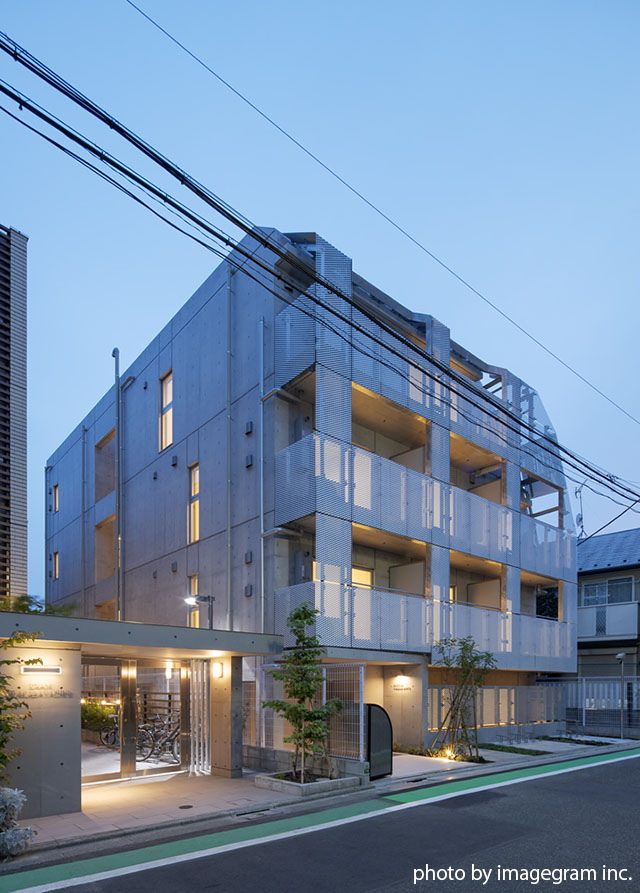 KCT01: Expanded Metal is available as panels with standard dimensions and unique fixing systems. Our services are available for small lot requirements as well as in bespoke requirements. Please do not hesitate to contact us for availability and feasibility.
Click here for more information on expanded metal louvres
Click here for more information on Kikukawa's Tokyo Office (expanded metal facade)