October 27, 2020
Architectural louvres are used in various architectures for their design flexibility and functionality. Their function includes regulation or airflow or light penetration, while in design, they differ by material, shapes and forms, or by arrangement.
Kikukawa is able to consult and offer various louvres from bespoke pieces to metalworking ready-made pieces. As our expertise is focused in bespoke metal construction services, from detailed design and metalworking, we are able to provide solutions for various designs.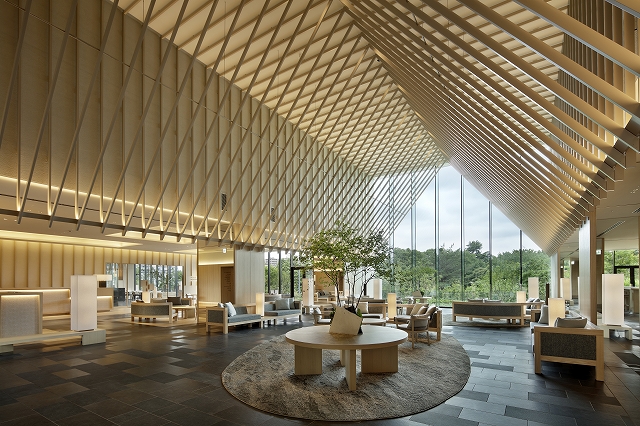 The following pictures are from Sorano Hotel, a new establishment that opened in May of 2020. Kikukawa's aluminium louvres line the entrance and shared space of the building.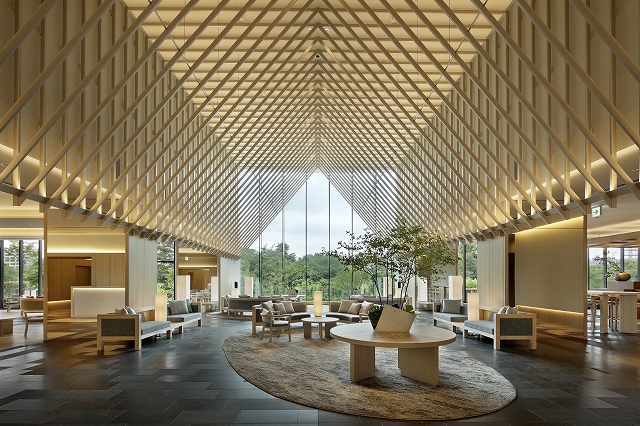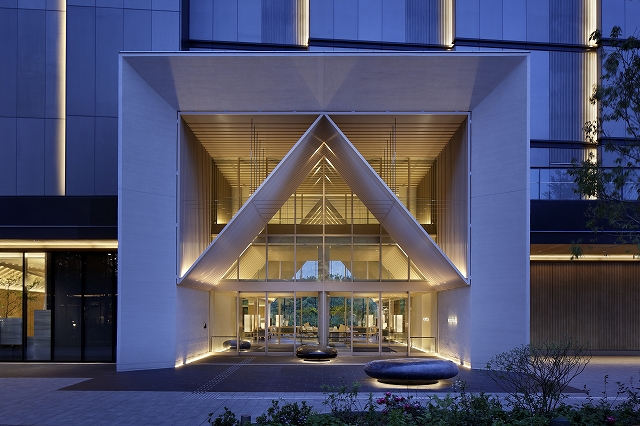 There are 86 lines of aluminium louvres from the exterior main entrance to the interior main lobby. The triangular tent-like louvres are structurally supported by upside-down U shaped louvres that line the ceiling and side walls from 2.4m and above.
The upside-down U shape louvres are 8.5m in width, 4.9m in height while the triangular louvres have 6.4m sides, all finished with a brown tint of high-weather resistant polyester powder paint coating. The basic pitch of these louvres is 410mm, while the pitch of the exterior louvres gradually decrease from 290mm to 70mm as it extends outwards.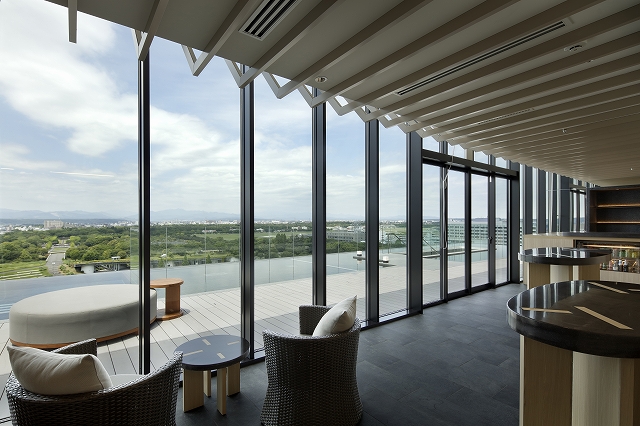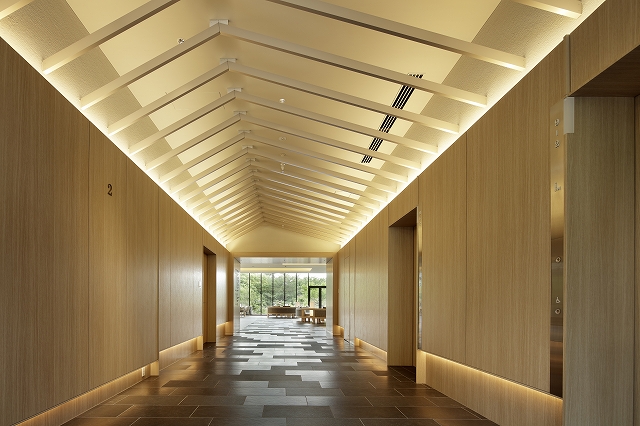 Not all louvres within the establishment are tent-shaped, those within the elevator hall next to the main lobby are acute triangular shaped.
Kikukawa's ability to implement design details from design, fabrication to installation was key to implement detailed design requirements for this project. From details in millimeters to minimizing the visibility of backing frames, Kikukawa is able to provide these high-quality louvres that fully contribute to the construction of a high-end space.