November 24, 2020
Paint coating is not the only methodology to colour metal. Especially for projects requiring metallic textures, chemical colouring may be a more suitable option. Listed below are a selection of chemically finished stainless steel and aluminium.
Firstly, let's start with aluminium. Anodization is one of the main methodologies used to chemically finish aluminium: it is achieved by passing a current through an electrolytic solution, with the solution immersed aluminium serving as the anode. Anodizing increases resistance to corrosion and wear, thus is as frequently used as paint coatings.
Click here for more information on anodization
■Electrolytic Colouring
Anodized aluminium may be electrolytically colour coated by immersing the anodized aluminium in metal salt containing solution, and passing a current. The resulting colour depends on the dissolved metallic salts, which are typically tin or nickel. Available colours range from silver, champagne gold, bronze and black.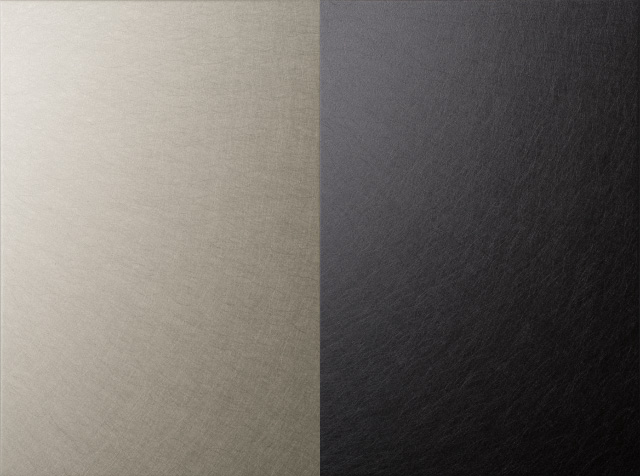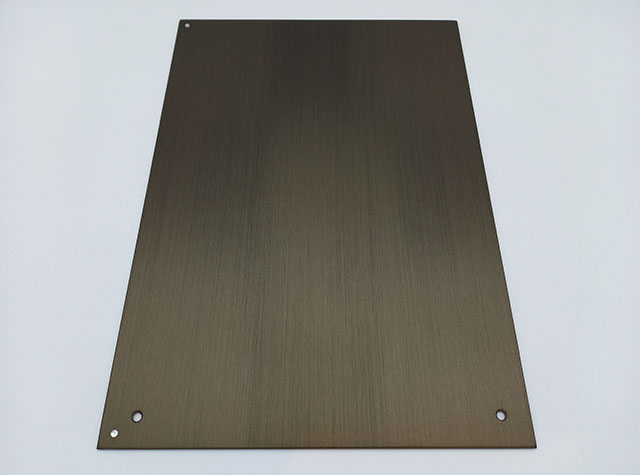 ■Dyeing & Sealing
The microscopic pores of anodized aluminium are deposited with dyeing solutions, then applied with sealing or electrodeposited clear coating. A wide range of colours are available through this process, including red, blue, black and gold. For exterior use, only gold meets the resistance requirements, however other colours are available for interior use.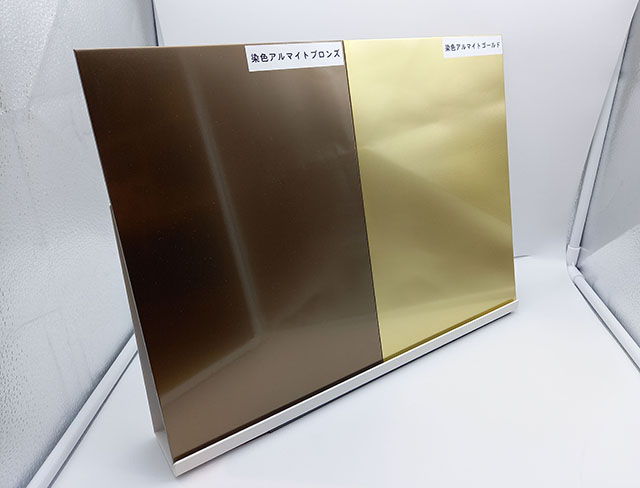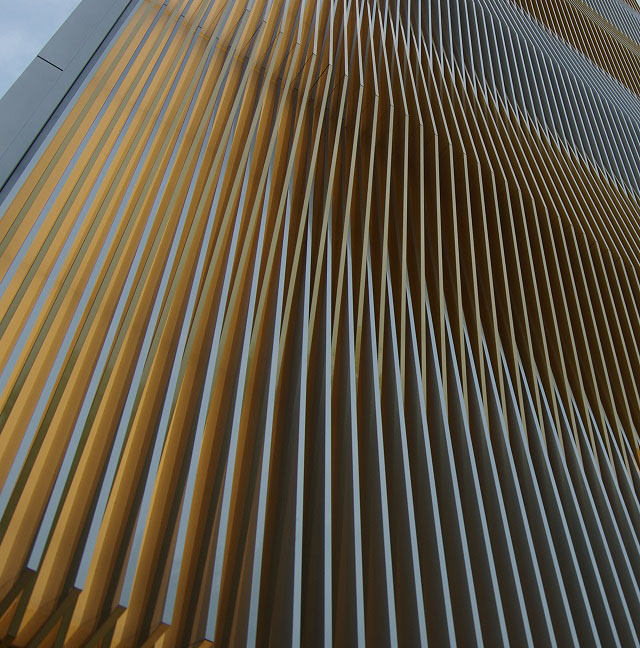 Secondly, let us visit the colouring methodologies for stainless steel. Typically known as coloured stainless steel, two methodologies are introduced below.
■Chemical Colouring
By immersing stainless steel in a chemical solution, a thin transparent film of chromium oxide is created which improves resistance and creates a distinctive coloured effects due to interference with light rays. By changing the thickness of this film by a few atoms, colours from bronze, blue, gold and black are achievable.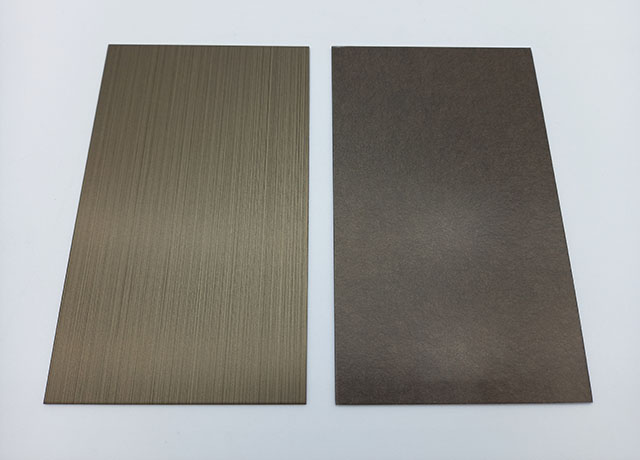 ■Sputtering
Sputtering is the process of placing the stainless steel in a vacuum, which is set with a target material that becomes bombarded with energetic ions, causing the target material to erode particle by particle to form a thin new layer on the stainless steel. The target material may vary from titanium or ceramics, each material resulting in various colours from gold, black, bronze, blue or bordeaux.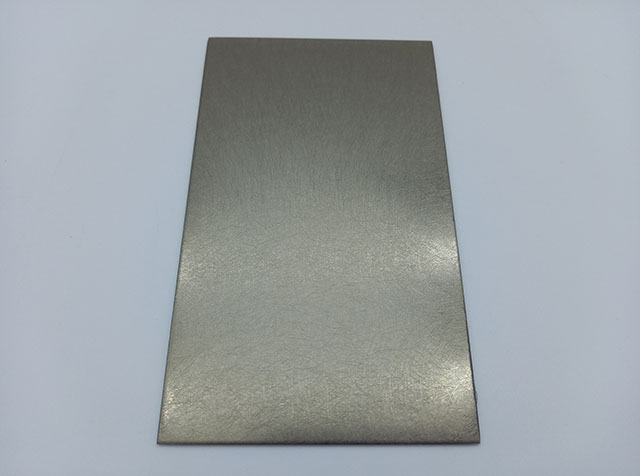 Kikukawa has established the expertise and partnerships with other finish providers to consult and provide the most suitable finish for the project requirements or design.
In addition to these selected finish, other shades of colours or samples are available upon request. Please do not hesitate to contact us on architectural metal finishes from feasibility to availability.
Click here for more information on aluminium finishes
Click here for more information on stainless steel finishes