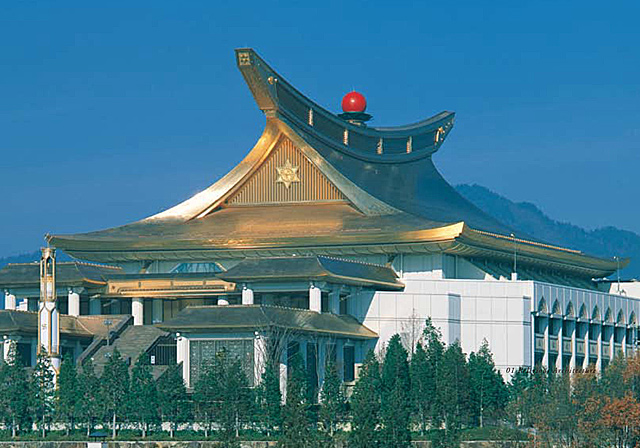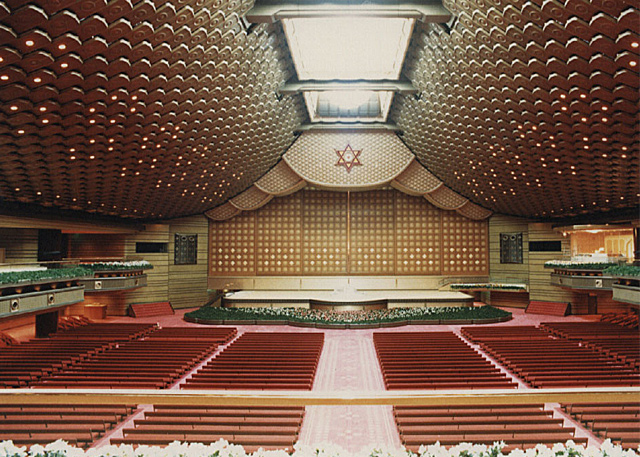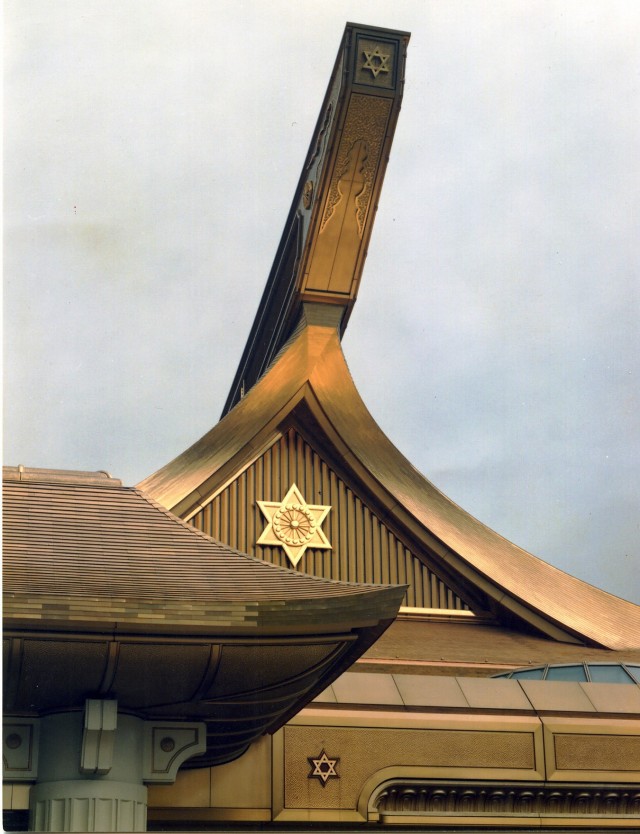 Located in Gifu Prefecture, this religious building, one of the largest in Japan, features a design created with red brass.
The roofs, ridge beams and gables are finished with clear coating to allow the texture of the red brass to show through. The sphere on top of the roof and the stand it rests on are made of cast metal.
Kikukawa Kogyo has extensive experience not only with individual component manufacturing but traditional architecture as well, thus we were able to use our expertise to provide integrated delivery including installation work.
Product
Material
Metal Finishes
or
Metalwork
Gables and Lattice Grid
Bronze
HL + Special Paint
Ceiling of Main Shrine Building
Steel
Large-scale Molding Press Processing, Special Paint Finish
| | |
| --- | --- |
| Project | Sukyo Mahikari, World Headquarters |
| Client | Sukyo Mahikari |
| Architect | Saburo Shiraki |
| Contractor | Obayashi Corporation, Kaneko Industry |
| Completion | 1984 |
| Location | Takayama City, Gifu Prefecture |