August 4, 2020
Copper or bronze alloys are consistently chosen for its luxurious physique in architecture, interior design, and furniture.
However, due to the high thermal conductivity of bronze alloys, they are prone to heat tints and deformation thus proving difficult for fabricating certain shapes such as grids.
In such cases, Kikukawa may propose the use of copper or brass plating steel or stainless steel to implement the design.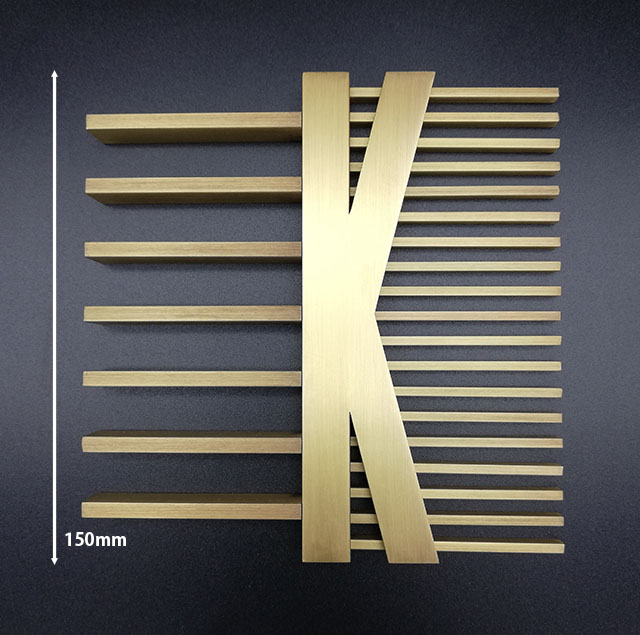 The benefit of the plating finish varies; for instance, stainless steel is stronger than copper, thus is more suitable for areas such as door handles. As the diversity of stainless steel is greater than copper alloys, it allows greater freedom in design implementation.
In close collaboration with affiliated companies, Kikukawa is able to accommodate up to 2500mm long plating. However, please confirm with us as these sizes vary depending on the shape of the product.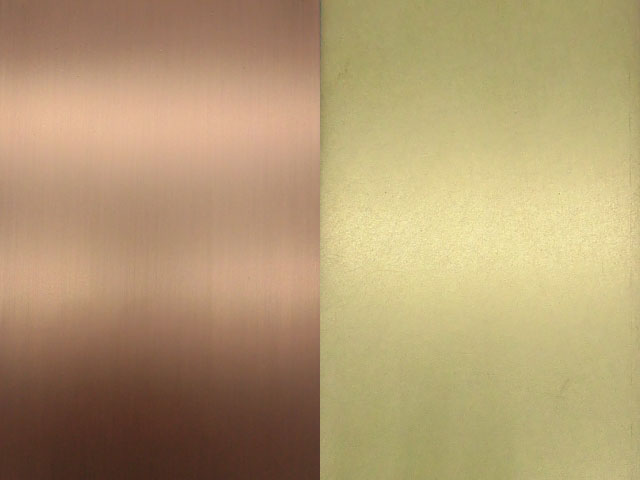 Another benefit of copper or brass plating other metals is that it allows finishes that are otherwise limited to copper alloys – such as sulfurization. Kikukawa's sulfurization (or FURUMI finish) accommodates varying shades of brown as required.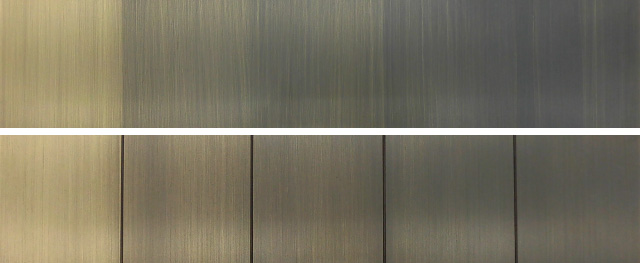 Certain designs face limitations in implementation, however, these may be overcome by plating. Based on our expertise and craftsmanship, Kikukawa is able to provide various solutions as required to implement the design. Please consult us on feasibility and detail design.
Click here to find out more about Kikukawa's sulfurization (FURUMI) technology