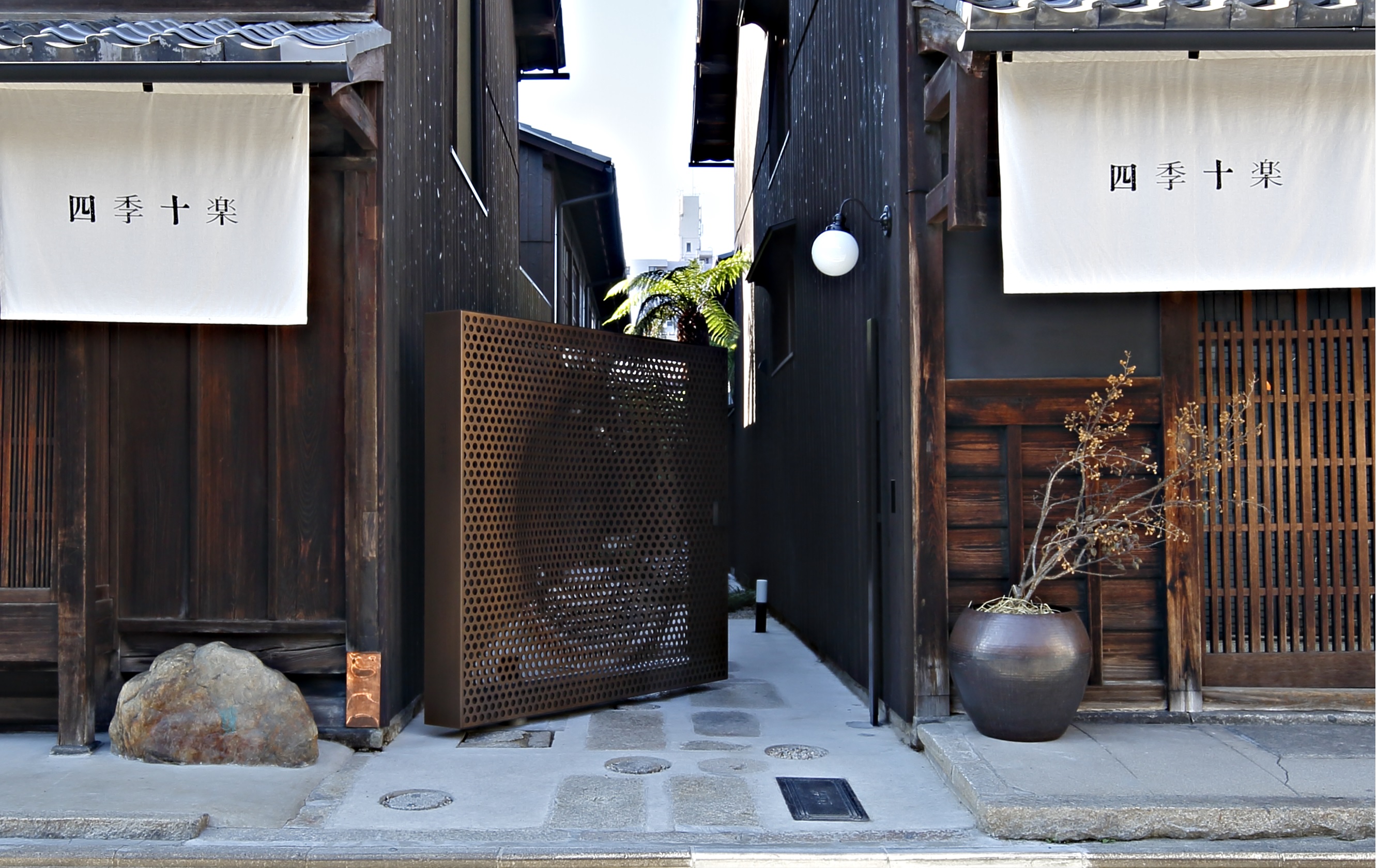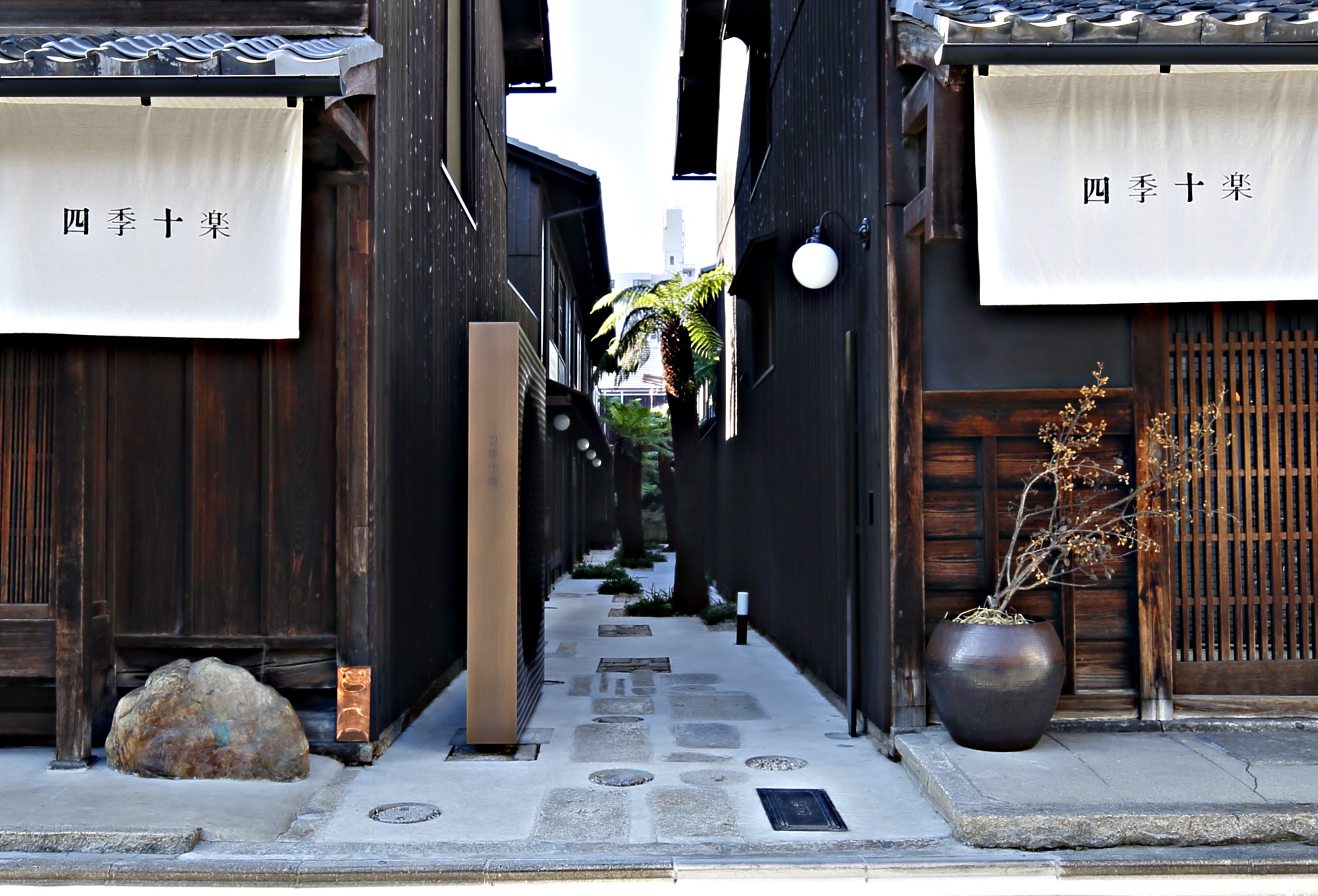 A bespoke off-centre pivot bronze door was fabricated for Shiki Juraku, a new Kyo-Machiya (Kyoto's traditional merchants' housing) style hotel.
Tsuyoshi Tane of DGT Architect imagined the door to have a large metal spun curvature with perforations. Kikukawa's original technology and craftsmanship were utilized to accurately materialize his design intent.
To fabricate the product of W2,065mm x H1,785mm in one piece, we relied on technologies such as FSW and incremental forming that makes metalwork processing on curved surface possible.
The bronze sulfurized texture of the door gives a luxurious stately impression that blends into the refined Kyo-Machiya style.
To avoid blocking any of the perforation holes, the structure of the pivot was specially designed to provide support at the bottom where it is hidden.
Product
Material
Metal Finishes
or
Metalwork
Off-Center Pivot Door
Bronze
Sulfurization and Clear Coating
| | |
| --- | --- |
| Project | Shiki Juraku, Bespoke Gate |
| Abbreviated Name | The Door of Shiki Juraku |
| Client | Hase Hotel Systems CO., Ltd. |
| Architect | Atelier Tsuyoshi Tane Architects |
| Contractor | Kikukawa Kogyo CO., Ltd. |
| Completion | 2016 |
| Location | Kyoto |